USA
Top Coworking Spaces in Chicago 2024
The third-most populous city in the United States, Chicago is also a place of exceptional economic diversity. Every kind industry – from finance to publishing and food processing – is present in the area, the third-largest labor pool in the country.
It was only a matter of time until coworking spaces would open and help all the entrepreneurs in Chicago further develop their business and grow. Visitors to the city are also numerous, with O'Hare International ranking amongst the busiest airports in the world. Read on to find out which are the top coworking spaces selected by Wayviator!
Workbox West Loop
Situated on West Jackson Boulevard, close to the University of Illinois Chicago, Workbox's West Loop location features cool industrial design where exposed bricks are combined with comfortable amenities. From a weekday, 9-5 day pass at $35 to a suite membership, giving you 24/7 access to your own dedicated, large office with its own huddle room, the offers vary according to your needs. Everyone gets unlimited coffee and there are phone booths as well as conference rooms. A floating membership grants you 24/7 access to the coworking space of your choice, and weekday 9-5 access to other Workbox locations. Besides West Loop, there are 3 more Chicago locations and others in Minneapolis.
The Pitch at The Loop
Situated on the 15th floor at 1 North State Street, The Pitch offers a glimpse into Chicago's everyday hustle and bustle. From this vantage point, one can watch the city come alive in the morning, with locals rushing to their jobs, grabbing their morning coffees, or just taking a leisurely stroll. The neighborhood itself is a mix of old and new, with historic buildings juxtaposed against contemporary structures.
Inside The Pitch, there's a quiet hum of activity. Some folks are deep in their work, headphones on, while others chat softly by the coffee machine. The Flex Desk area sees a rotation of faces, each with their own stories and projects, while the Dedicated Desk section has the familiar faces of regulars, their desks adorned with personal touches.
1871
Named after the year of the Great Chicago Fire, 1871 aims to promote the same kind of innovation and shared motivation that brought the city back on its feet more than 150 years ago. A hub for both new startups and established corporations, memberships at 1871 are tailored to the specific needs and level of each person, and offer much more than a space to work at. In the "Early Stage" membership pathway, an emerging entrepreneur can choose from a virtual membership – offering $150K+ free business services, access to a mentor network and supporting programs and more for $175 per month – an open desk membership – the same as above plus access to the coworking space in Downtown Chicago, a physical mailing address and more for $350 per month – or a dedicated desk. The "Growth Stage" and "Corporate" pathways allow you to go even further, offering more support to establish yourself as a reference.
Nimbler
The bright open space of the converted industrial loft at Nimbler's Chicago location makes for an exciting environment from which to create and meet like-minded entrepreneurs. With an accent on flexibility and comfort, this coworking space offers various memberships, from hot desking in the lounge (where you can choose from different sitting arrangements, such as couches, desks or bars) to the "flex desk" option granting you your own desk for a day, to the dedicated desk membership. Private offices are also on offer with 24/7 access, as well as executive studios for larger teams, featuring interconnected spaces and/or conference rooms. A hybrid option lets you choose which days and times you'll be needing your office, allowing yourself and your employees the flexibility to still work from home when needed.
DeskLabs
Housed in an historical building that once was a theater and then a gallery, DeskLabs has preserved this artistic style to offer a coworking space that is vibrant and accessible. Day passes are only $25 (and you can even work on the rooftop terrace), and the Extended Virtual membership at $120 comes with 5 free day passes. The Community membership at $350 grants you 24/7 access to any open desk and some free conference room hours, while dedicated desks and private offices are also available. Any membership also comes with free community events to facilitate networking and fun.
Carr AON Center
Situated on the 51st floor of a modern skyscraper downtown, Carr's Chicago location boasts beautiful views of Lake Michigan and Navy Pier. A day pass costs $25, and the Café plan allows you to work in a pleasant, coffee-shop-like environment for up to three hours per day, with access to bottomless coffee and snacks. The Touchdown Desk option lets you use any available desk, while the dedicated desk is a workspace just for you, accessible 24/7. Team spaces, conference rooms and event spaces are also available. A private office can be rented for $50 a day or $700 a month, and full time for $750 a month, as well as part-time.
WeWork
It is testament to how productive and vibrant Chicago is that coworking giant WeWork has 8 locations in the city. As always, a WeWork Basic coworking membership grants you access to most locations, while a Plus membership lets you use them all – options that could be handy if you are in different corners of Chicago, or of the world. The North Green Street location has some unique features: it is dog-friendly, features bicycle storage, as well as a mothers' room and showers. Dedicated desks and private offices are also available, all in a beautiful, bright and colorful setting.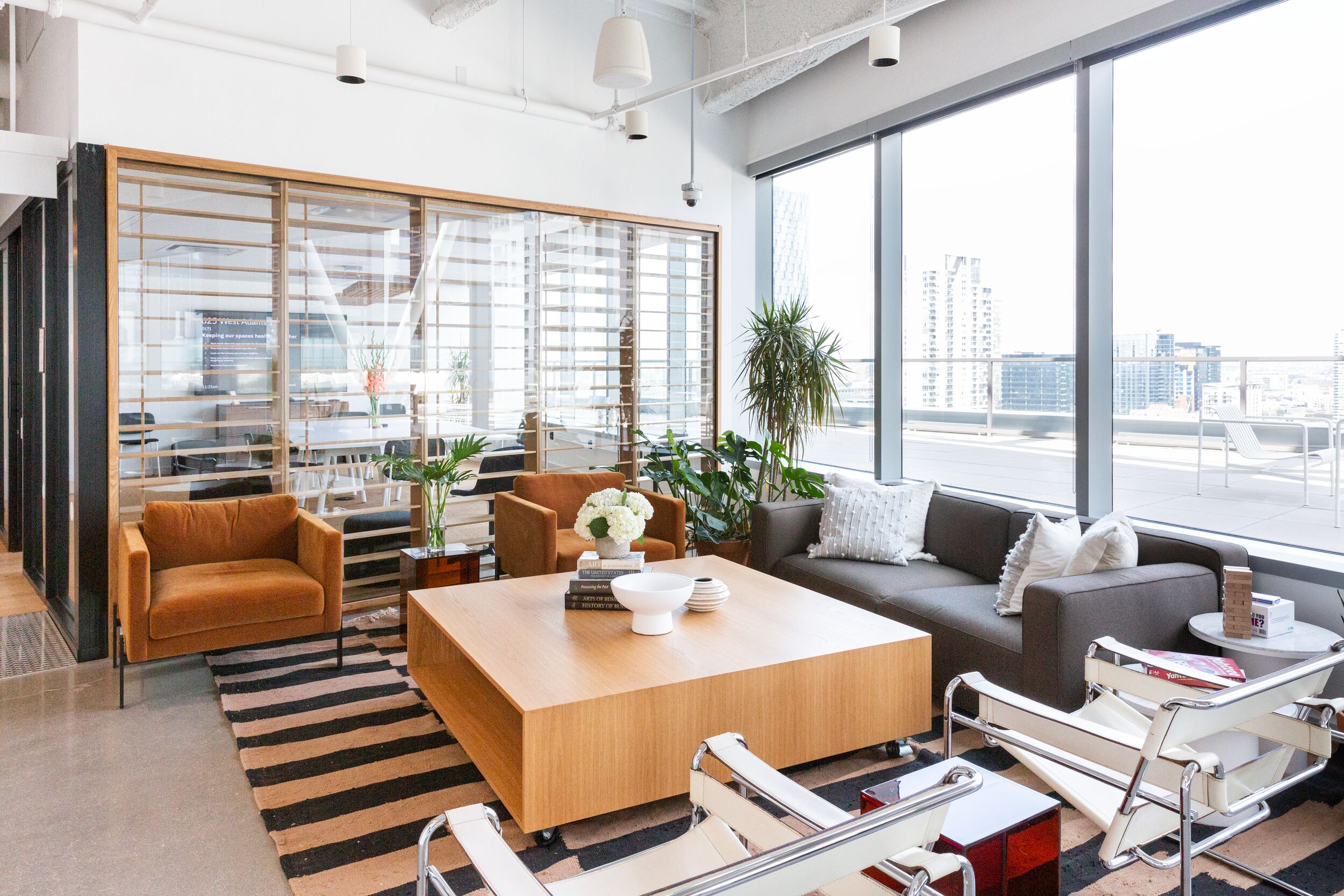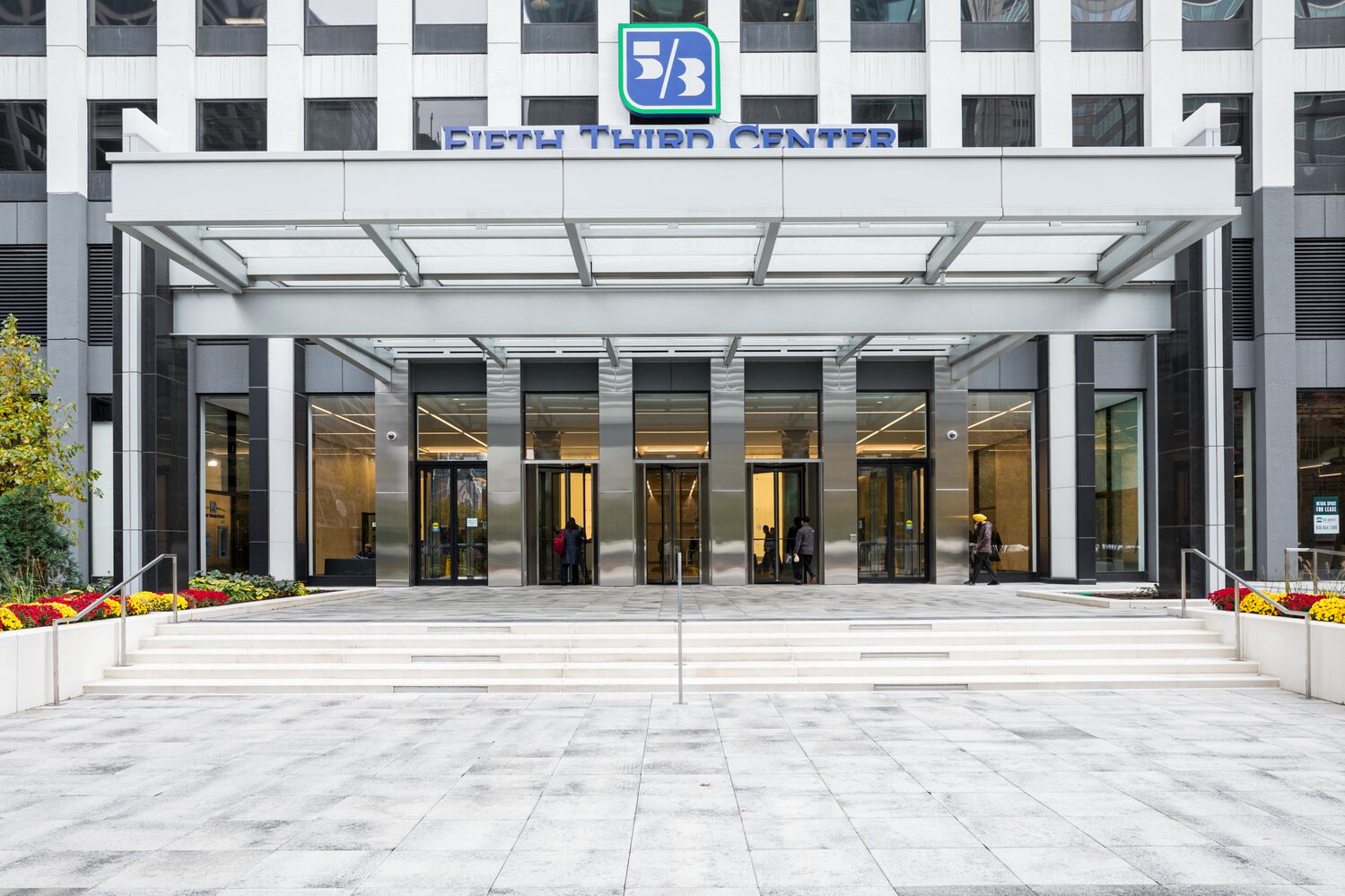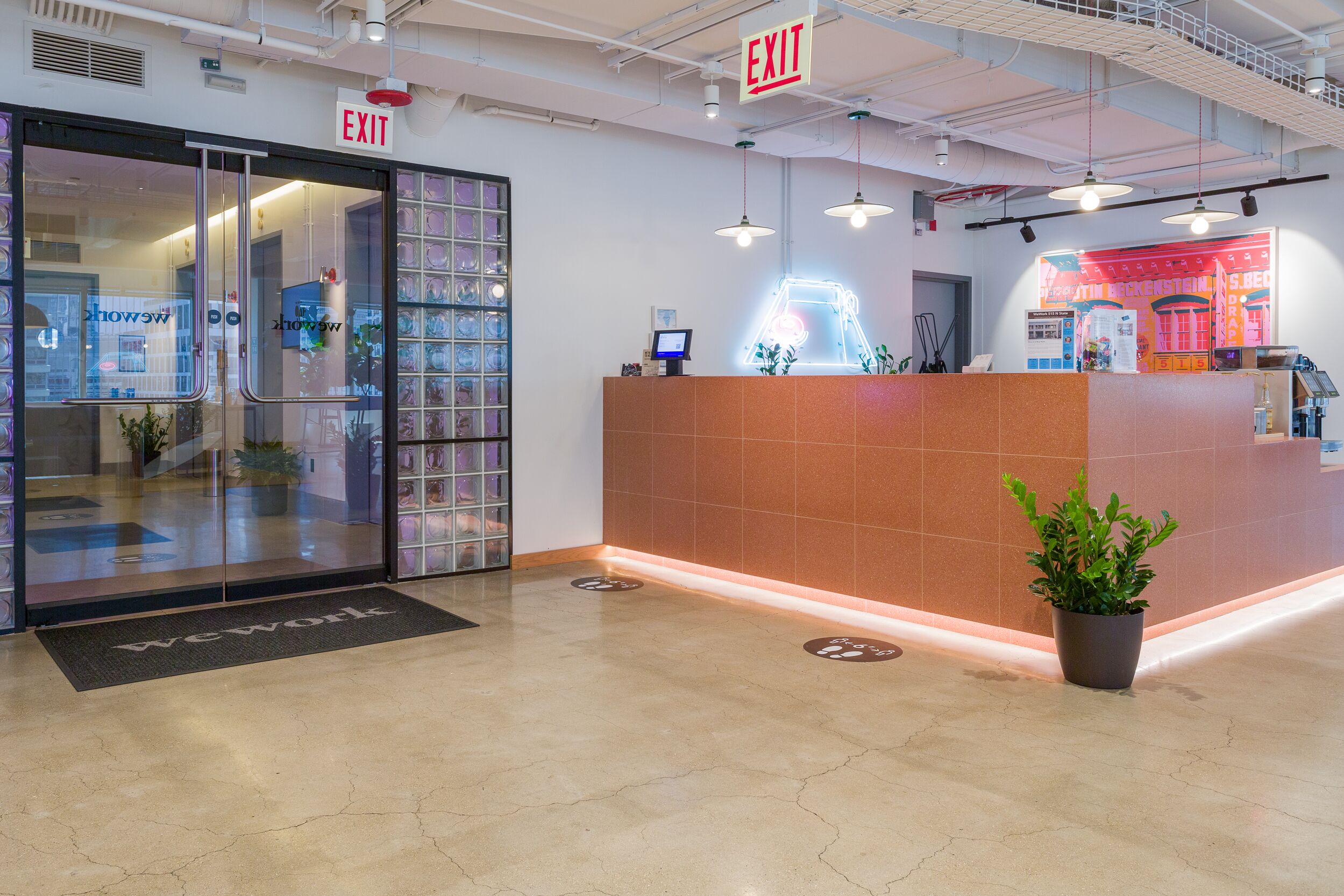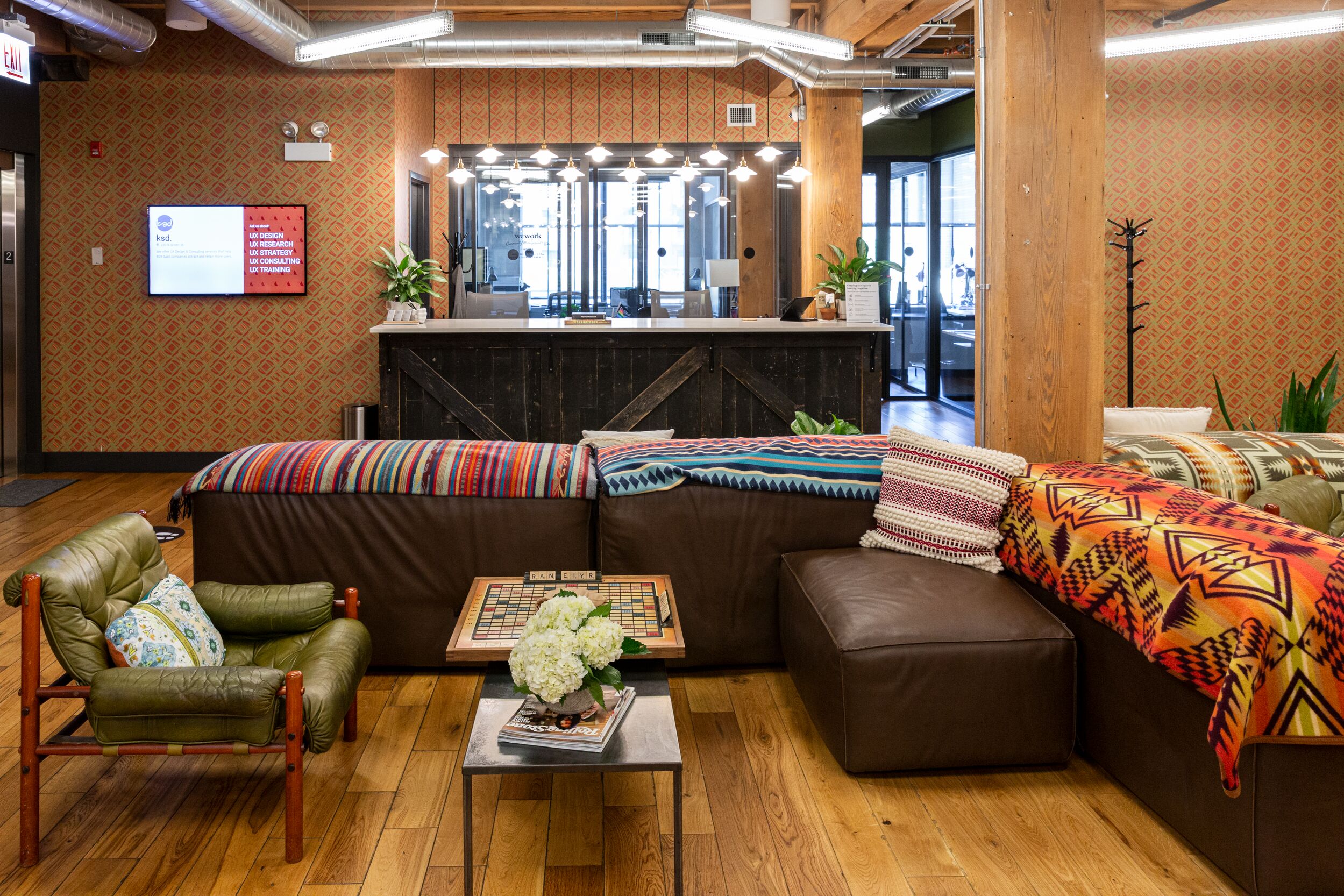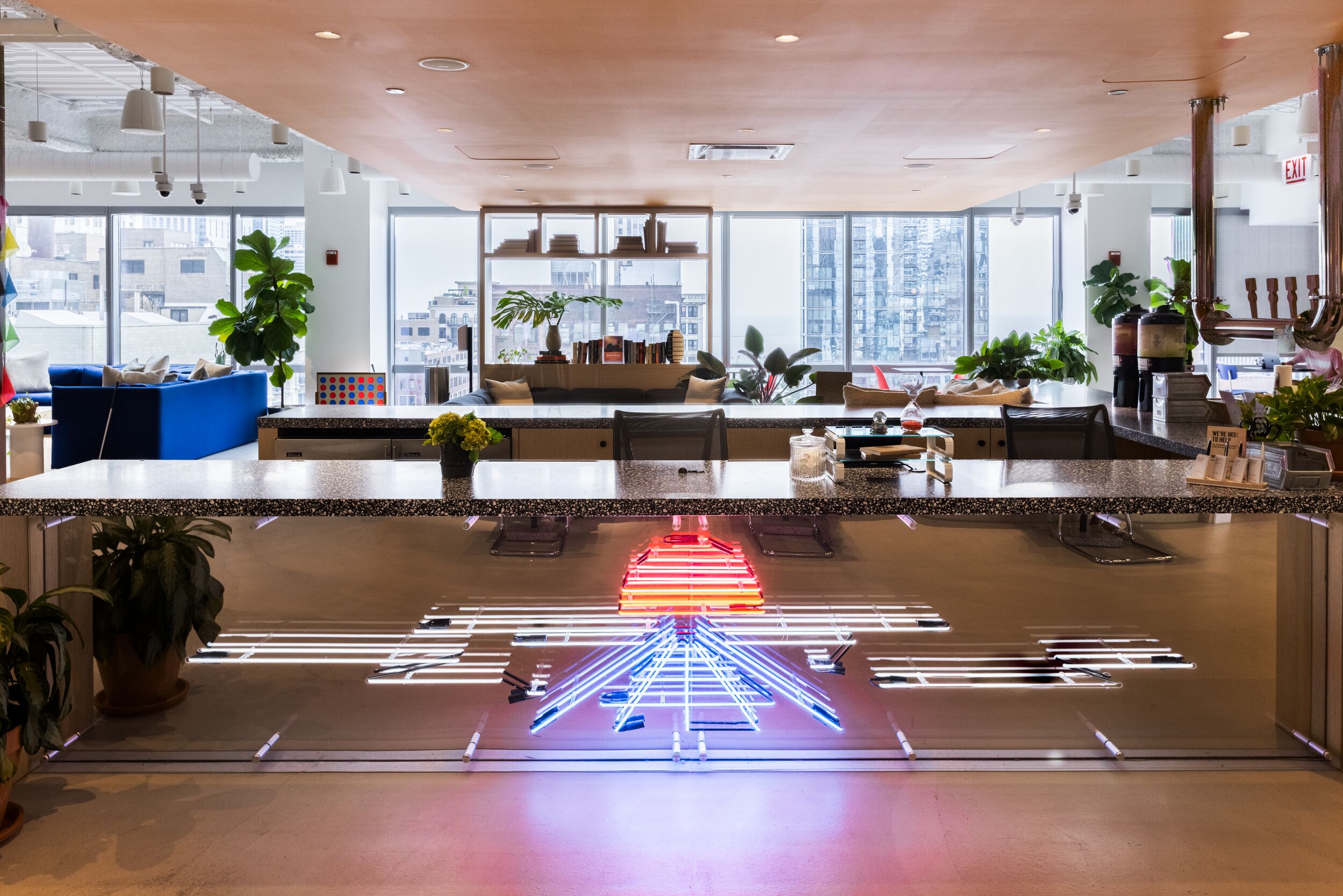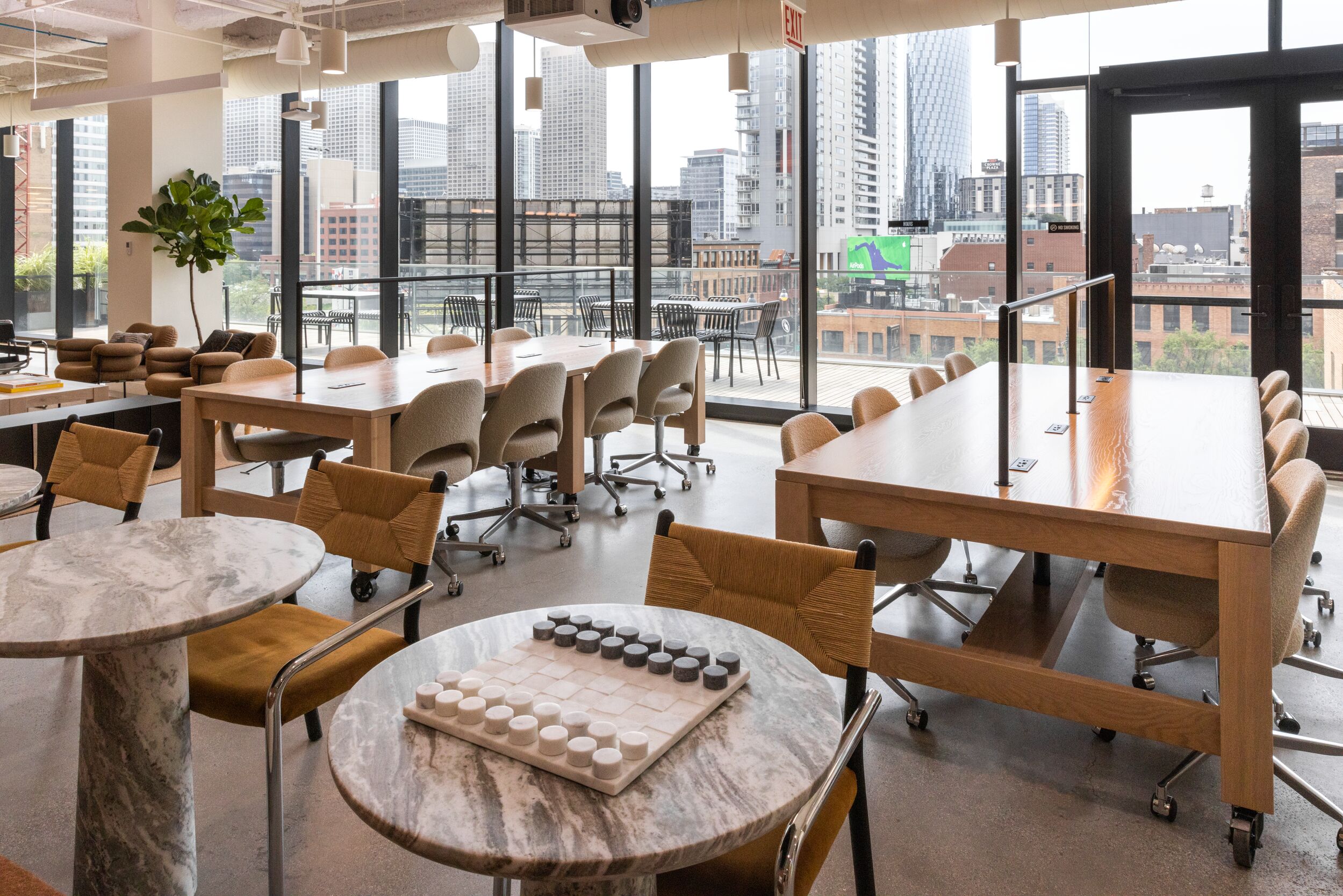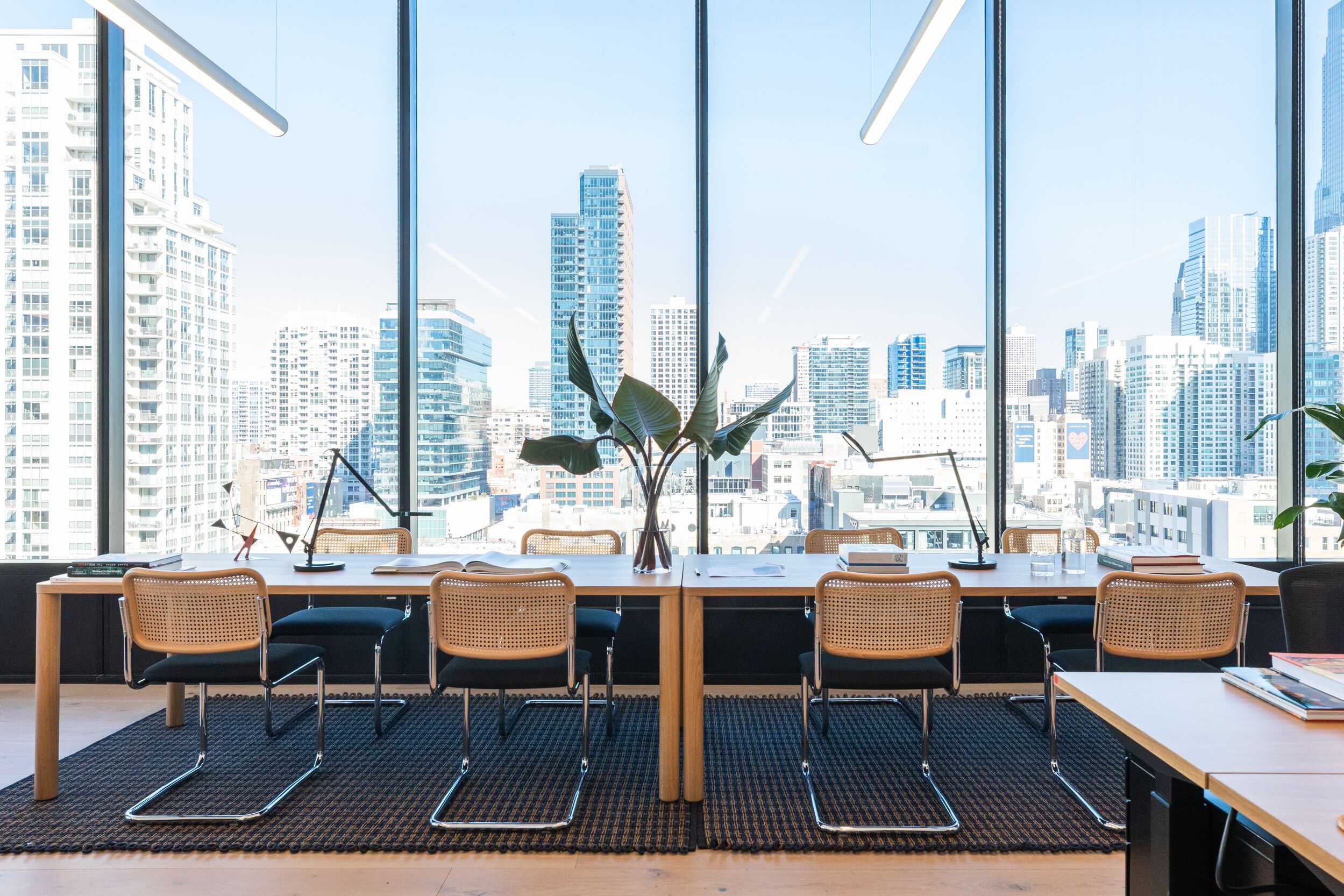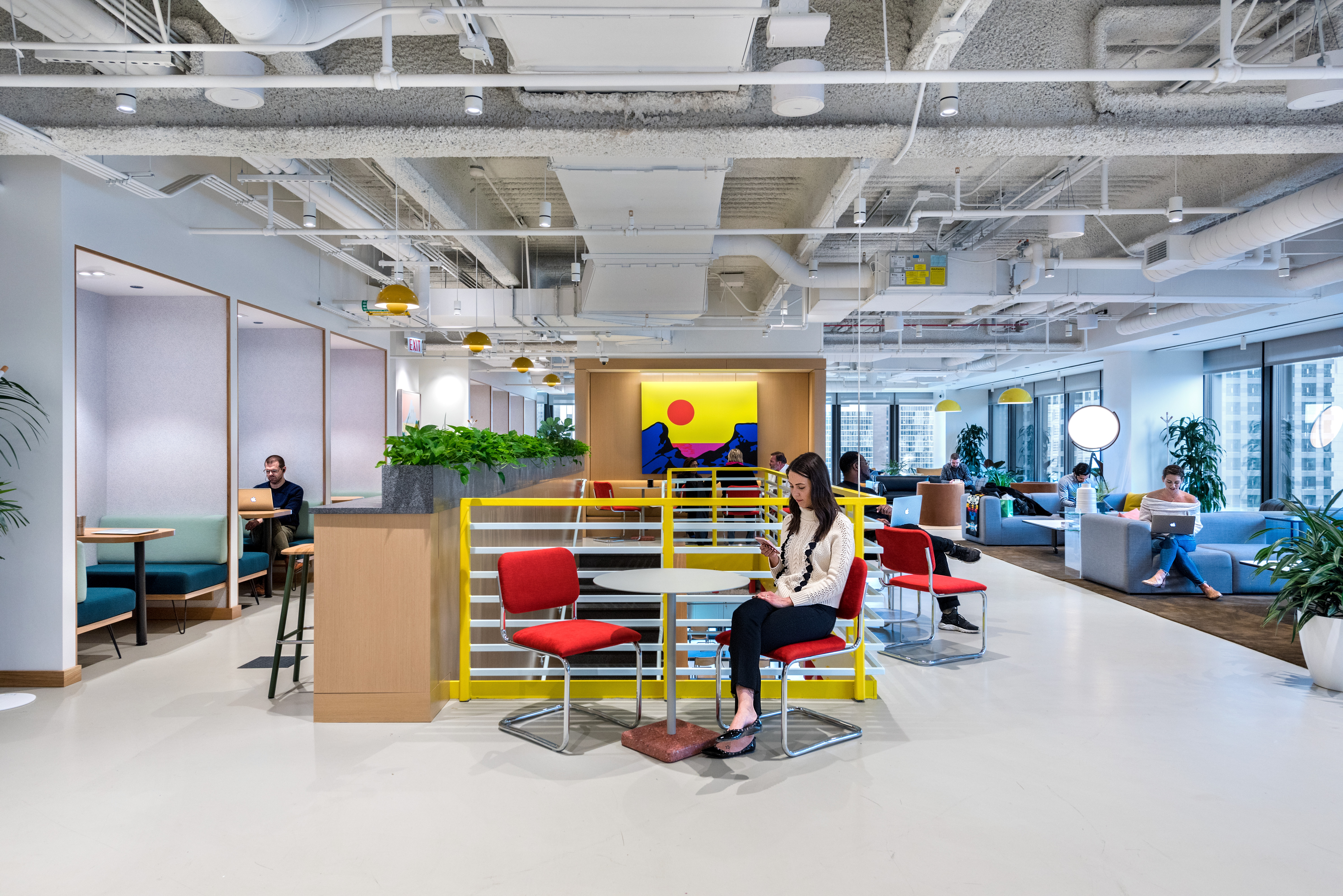 Platform Coworking
At its two venues - one in Ravenswood and the other in Wicker Park - Platform offers flexible options depending on your needs. From a day pass for $30 to a Flex Basics membership (5 coworking days per month) or a Flex membership (unlimited hotdesking), you have options. Private offices and assigned workstations are also available, and coffee runs freely. Prices vary between the two locations.
Expansive The Loop
Present across the country, Expansive actually began in Chicago at 73 West Monroe. Over 5 renovated floors of this building dating back to 1881, you will find plenty of room for coworking, private offices as well as SmartSuites®, plug-and-play self-contained offices. A coworking membership grants you access to the lounge seven days a week from 6 am to 12 a.m. for $199 per month. A day office is $89, and phone booths, conference rooms, a mothers' room as well as showers are also offered. Private on-site storage options are available, as well as a limited number of long-term and commercial spaces for retail, restaurant, and office use.
Second Shift
Nestled in the heart of Logan Square, Second Shift champions a relaxed and inclusive environment for remote professionals to converge and collaborate. This coworking hub offers a variety of workspaces to suit every preference, from solitary desks to communal tables and serene, private seating areas. Enhancing the work experience, Second Shift provides a suite of amenities designed to boost productivity, including artisanal coffee, a selection of teas, private phone booths, additional monitors, and complimentary printing services.
Understanding the fluid nature of modern work dynamics, Second Shift offers month-to-month memberships that are as adaptable as the needs and aspirations of its members. The flexibility extends to membership plans, with options to modify one's commitment to align with changing professional demands.
For those seeking occasional coworking access, memberships start at an accessible $85 per month, granting weekly entry from the early hours of 6 a.m. to late evenings at 10 p.m. For a more private and focused workday, the Day Office pass provides personal office space for $45, ideal for uninterrupted calls, meetings, brainstorming sessions, or client engagements. For those requiring a more permanent solution, full-time office leases are also on offer.
Working From_Fulton Market
One of Working From_'s three locations around the world, the Fulton Market space is beautifully designed for comfort. Recalling old libraries and cafes, it features not only desks and couches in the Library and the Canteen, but also day-beds for those who prefer to work horizontally or may need a power-nap to finish their presentation. Cozy meeting rooms can accommodate up to 10 people, and members all have access to a wellness room as well as priority access to the rooftop swimming pool. Day passes are $30 and can be bought in bundles, with 10 for $200. A unique offer is the Side Hustler membership, which for $125 per month grants you communal spaces access after 5.30pm on weekdays and 24/7 on weekends – for people with day jobs, or simply nightowls. The Desk Hop option at $315 per month is classic hot desking and comes with a free locker, and those looking for something more dedicated can choose between the Open studio (with a shutter wall) and the Private one.
2112
A business incubator as well as a coworking space, 2112 specializes in the music, film and creative technology industries. The cheaper membership, at $70 per month, offers educational programming and a one-on-one tutor meeting but no coworking, however the Unreserved Workspace option at $250 per month gives you all this, plus 24/7 access to a communal space and an incubation program. A reserved desk or a private office can also be rented out and offer more mentoring and support from and for its members.
Mox.E Coworking
Mox.E Coworking is a workspace and community located in the South Loop of Chicago, Illinois. They offer enterprise-level coworking, private offices, conference rooms, and event space for small businesses, entrepreneurs, and corporations1. Mox.E is a space for bold entrepreneurs to thrive. They provide a community to plant in, coaching, connecting and capital opportunities to develop resilient and successful organizations.
Mox.E Coworking is located at 1449 S Michigan Ave, Chicago, IL 60605. They are open from Monday to Friday from 8:30 AM to 5:00 PM1. They also have an on-site specialty coffee shop called Overflow Coffee that serves craft coffee. All memberships include a discount at the café.
For more information about Mox.E Coworking's facilities and services, please visit their website at moxechicago.com.