UK
11 Top Coworking Spaces in Bristol, UK
Are you looking for a space to work from but don't know where to start? Well, look no further! In this post, we've put together a list of the best coworking spaces in Bristol, UK based on various factors like location, amenities, and community. So whether you're in the mood for a creative space or want to be close to fellow remote workers, we've got you covered. Happy coworking!
Top coworking spaces for remote workers and digital nomads
Are you looking for a space to call your own for a day, a week, or a month in Bristol? Whether you're a business owner with a growing need for some real office space or just looking to freelance, these 11 coworking spaces might just be perfect for you.
Each space offers great amenities, such as broadband access and tea or coffee.
If you're looking for a space that's perfect for co-working with a team of like-minded individuals, The Co-Op should definitely be your top choice. With its spacious layout and amazing amenities, Evolve Coworking is another popular choice.
And if you're looking for something a little more personal and intimate, HubBristol is the perfect space for you. With its intimate space and great amenities, it's the perfect place to start your freelancing career.
The Orange Tree Hub Bristol
At The Orange Tree Hub, can find a comfortable working environment near Brandon Hill. From flexible arrangements (coworking vs. corporate office and a great social atmosphere) to space to work Orange Tree Hub could be the choice for you. Value for money is good — making this desirable for entrepreneurs, freelancers, and remote workers alike.
Distil Co-working
If you're looking for an amazing coworking space in Bristol, then look no further than Distil near Castle Park in St. Nicholas Market! With its variety of spaces and affordable rates, it's the perfect place to grab a coworking desk and get working. Plus, the atmosphere is always buzzing with energy — maybe because Distil used to be a pub!
Regus
If you're looking for workspaces in Bristol that offer flexibility, great facilities, and a friendly atmosphere in West Bristol, Regus is a global brand that offers multiple locations.
Bristol Aztec West
Bristol Aztec West is a good choice. It has offices all over the city including Aztec West Bristol which is another great choice if you're looking for coworking space in the area. In addition to this, The Hub coworking space provides entrepreneurs with everything they need to help them succeed.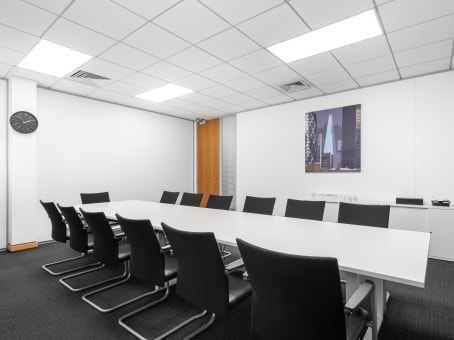 Bristol Broad Quay
Located on Bristol's bustling waterfront, Bristol Broad Quay's interior décor is modern and updated.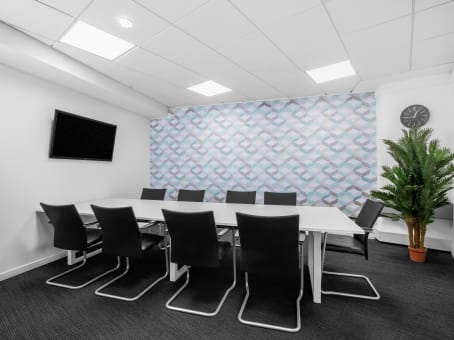 Bristol Castlemead
Located in the tallest high-rise building in Bristol, Bristol Castlemead boasts amazing views across the South West's capital.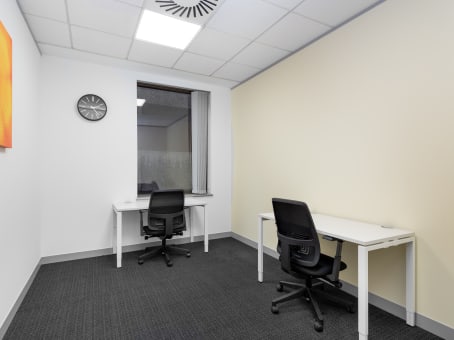 Square Works
Square Works was founded as a private members' club in 1999 and has evolved since the turn of the millennium. should be your first port of call. The space is well-maintained and has a great contemporary atmosphere, making it an easy place to socialize with other members (if that's what you're into). Plus, there are various events organized regularly for the networking-inclined.
Future Leap
If you are looking for an office space that can accommodate a range of different needs, Future Leap Bristol is a great option. The Hub offers meeting rooms and workshops as well as co-working spaces that cater to startups and entrepreneurs. Alternatively, if you're after something more traditional, check out The Old Ship Brewery or 1904 co-working space. Either way, with the increasing demand for workspace in Bristol there are plenty of options to choose from.
Bristol Coop Mode
CO-OP MODE is a welcoming and inclusive creative workspace located in Bristol, catering specifically to companies in the games, web, and immersive industries.
It provides a supportive community where collaboration, networking, and professional growth are fostered. With a focus on creativity and innovation, CO-OP MODE offers a range of amenities and resources to empower its members. From flexible workspace options to curated events, CO-OP MODE strives to create an environment where individuals and companies can thrive together.
Join this vibrant community and tap into the collective knowledge and inspiration that CO-OP MODE has to offer.
Raw Space
If you are looking for an art-filled environment where creativity and relaxation reign supreme, Raw Space is a great choice. You can also join its social clubs and workshops to get involved in various hobbies and activities. There are different membership options available, so find the one that best suits your needs. Services include meeting rooms, Wi-Fi access, and coffee supplies - making it easy to stay productive while at work or enjoying a leisurely afternoon break.
DeskLodge Old Market
DeskLodge Old Market is an amazing workspace that offers great amenities, top-notch facilities, and friendly community members. It's perfect for people who want to be centrally located and have access to all the best things the city has to offer. Plus, joining the community makes it easy for you to connect with like-minded people and work on collaborative projects together. In addition to its marvelous features, DeskLodge Old Market also provides plenty of other benefits such as flexible working hours and healthy food options. There's no doubt that this space is a must-try if you're looking for a professional workspace in Calgary!
Hamilton House
If you are looking for a coworking space that offers great amenities and an excellent atmosphere, then Hamilton House should be on your list. This workspace is one of the most popular in Bristol and its spacious spaces make it perfect for freelancers, entrepreneurs, startups, and business professionals. Additionally, there is ample parking space available on-site which makes commuting to work hassle-free. What's even better, Hamilton House also has a wide range of facilities such as meeting rooms and kitchen facilities that are available to members.
Engine Shed
If you're looking for a coworking space that offers high-quality facilities and great amenities, then look no further than Engine Shed in Bristol! This workspace is perfect for startups, creatives, entrepreneurs, and remote workers. Plus, its range of facilities makes it the ideal place to work. In addition to a gym and kitchenette, Engine Shed also has free wi-fi access so you can stay connected while you work. And if that's not enough reason to check it out, don't forget the amazing coffee!
Runway East
Looking for a highly collaborative workspace where you can get the best of both worlds? Then Runway East should be your go-to option. With spacious layouts and top-notch amenities, this coworking space is perfect for startups and entrepreneurs. Plus, with monthly membership fees that include access to all facilities and events at Runway East.
There are two locations: Bristol Bridge and Temple Meads.
Redbrick House
has everything you need — from meeting rooms to high-speed internet access — to get your business up and running fast. There are various membership levels available, so you can find one that fits your budget perfectly. Plus, there's always something going on at Redbrick House: from monthly social events like happy hours and movie nights to regular free workshops. So if coworking spaces are what you're looking for then look no further than Redbrick House!
Some links may be monetized by affiliate links whereby Rockwell Media Inc. may receive monetary compensation if you purchase something after following one of the links.