USA
Top Coworking Spaces in Philadelphia
Coworking Spaces in Philadelphia to rent a desk and work remotely
If you're looking for a coworking space in Philadelphia, you've come to the right place. In this blog post, we will share our top picks for coworking spaces in Philly. These spaces offer everything from rentable desks to private offices, and they are perfect for entrepreneurs, remote workers, and small businesses. So, whether you're just starting out or you're ready to take your business to the next level, check out these coworking spaces in Philadelphia!
Design Hive Cowork Space
Design Hive Cowork Space is a membership-based coworking space, with an artistic and aesthetic approach that makes it one of the most inviting and beautiful places to work in the city.
One of the best places in the city to work is the lounge, enjoy some complimentary coffee, or use the kitchen. It's also dog-friendly!
City CoHo
City CoHo is branded as a 'green' coworking space and offers several different tiers of membership up to a private, dedicated desk.
Pipeline Philadelphia
Pipeline is a national chain with a location in Center City. This coworking space is one of the more flexible locations, offering dedicated desks, hotdesking, or private offices at various price points.
The Yard
The Yard Center City location provides professional, full-featured office space with all kinds of amenities like bike storage, coffee and tea, high-speed WiFi, keycard access, meeting rooms, and more.
NextFab
NextFab is a unique type of coworking space — it's actually a makerspace, and geared towards physical makers of all kinds, from fabrication to bespoke hardware.
NextFab provides access to machinery, education, membership, community, events, and professional services for people looking to imagine, design, and fabricate their creations. By combining digital technology with traditional tools they can offer a modern "shop" in the middle of Philadelphia.
WeWork
The largest coworking network WeWork has a variety of locations across Philadelphia. These locations are accessible to anyone that has a WeWork membership by using WeWork's booking app (if you are not at your home WeWork location).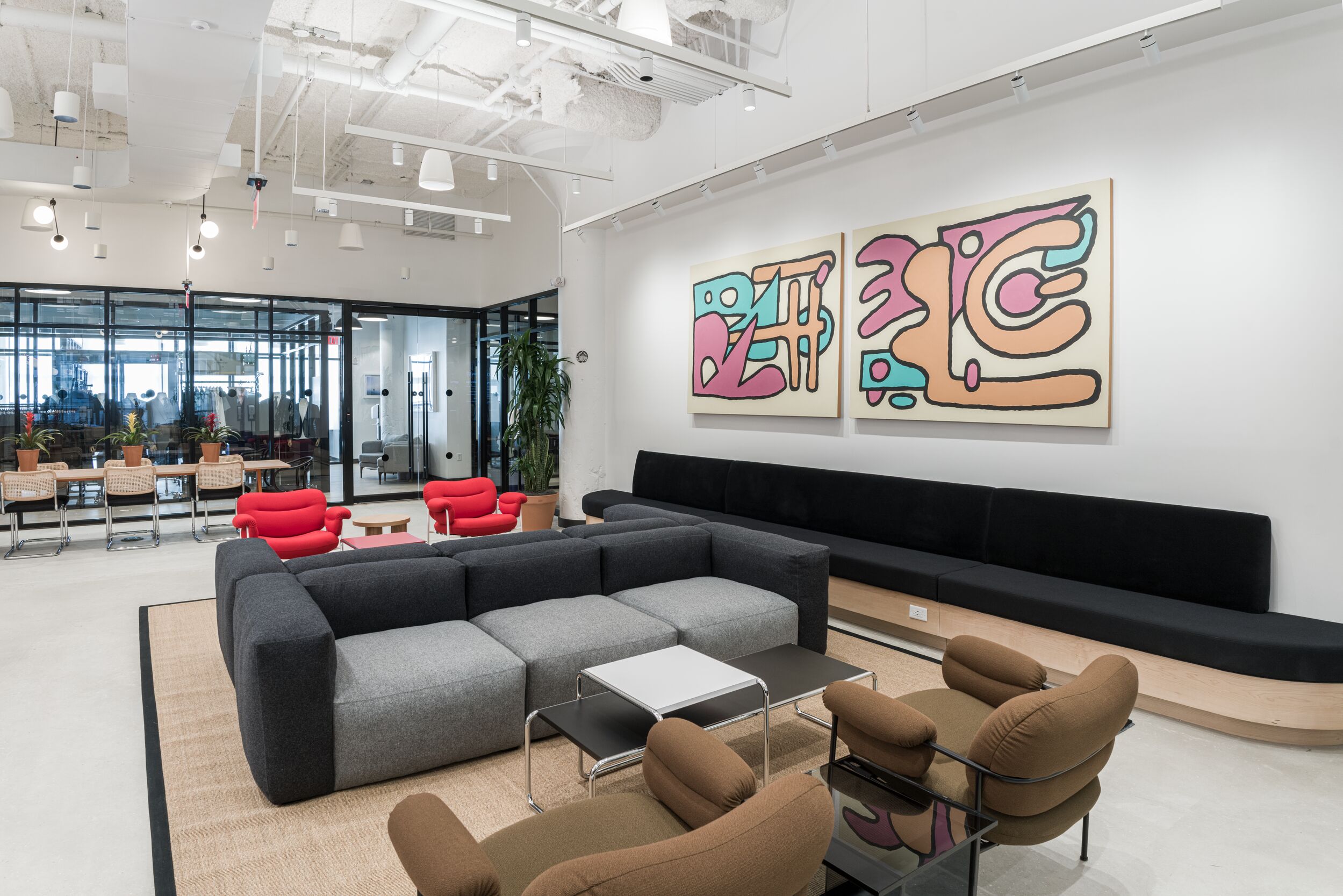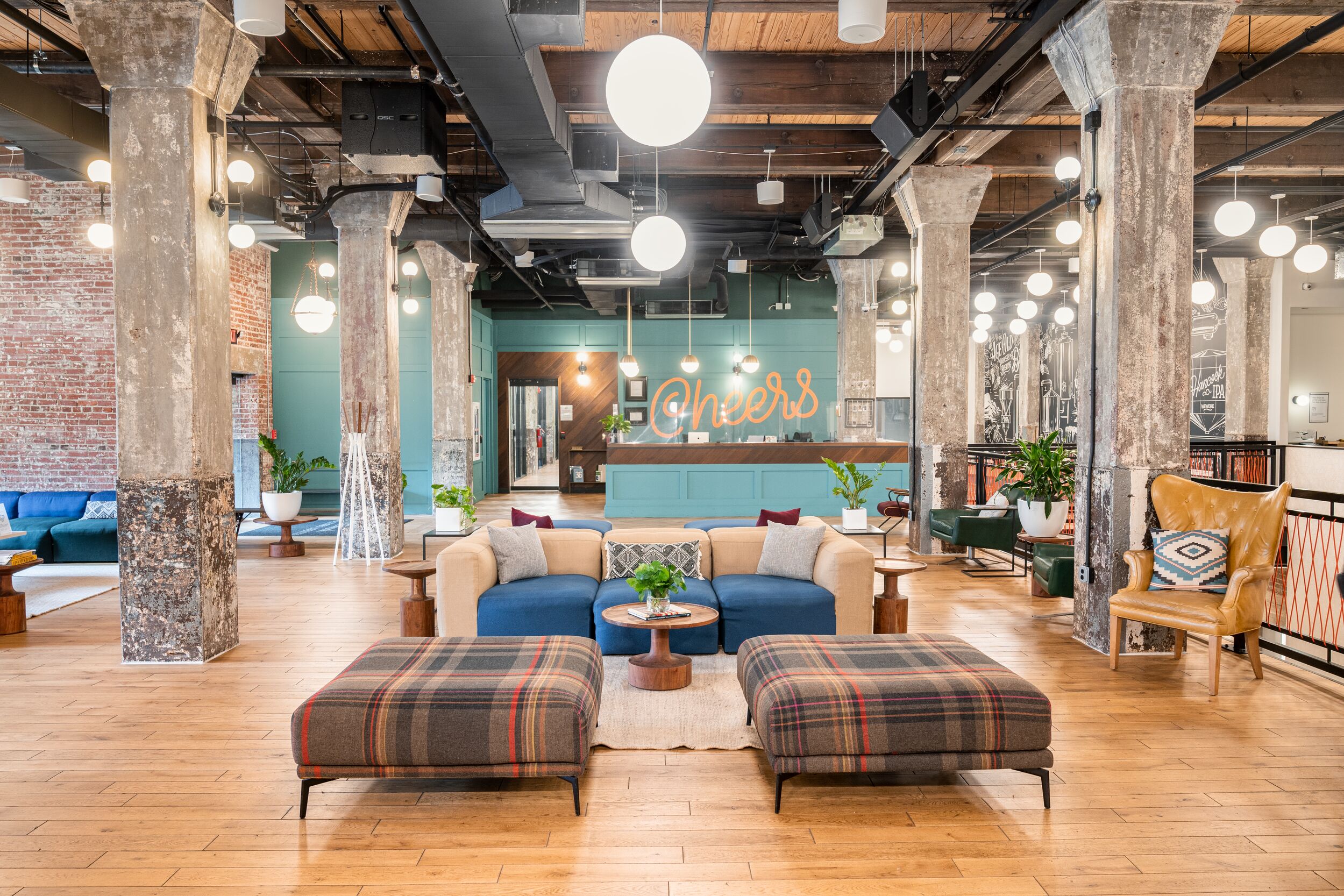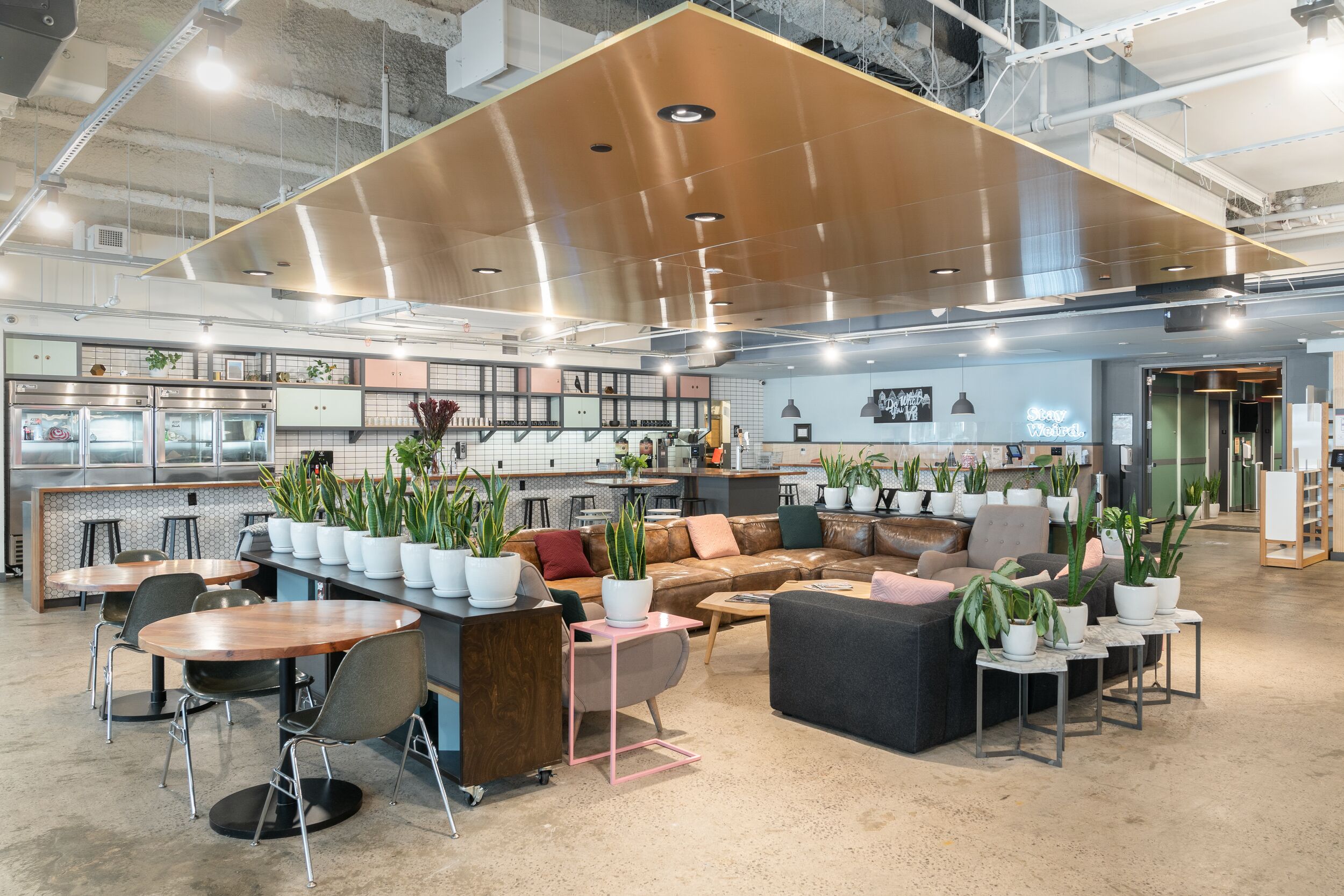 Old City Collective
Old City Collective is a unique space that actually allows you to book it entirely to yourself. The space is built on the philosophy that not all coworking spaces need to be created equally, and what some people are looking for is to book out a unique space and leverage the privacy of a rented space to accomplish work goals that may require more one-on-one time with clients.
THRIVE Philly
THRIVE Philly is a shared workspace with a focus on Philadelphia's growing coworking tech community. They are dog-friendly and offer high-tech conference rooms.
Industrious
The coworking chain Industrious offers locations at various locations throughout Philadelphia. The contemporary and professional designs at each location offer a modern look and feel to be productive in while working remotely.
Here are some of Industrious' Philadelphia coworking locations for remote workers:
Task Up - Philadelphia
Task Up offers coworking at a variety of tiers and price points.