Montréal
Top Co-Working Spaces in Montreal, Canada [2023]
Here are some of the top coworking spaces from Montreal, a city that continues to grow as a hub for digital nomads and remote workers from all over Canada and the world.
Please note that Wayviator.com may earn affiliate commissions from links directing to coworking spaces. This doesn't affect our recommendations or influence the information we provide.

Montreal is a bilingual city at the heart of French Canada and a cultural and commercial center with centuries of history. As a leader in gaming, technology, several industrial sectors, and media it has attracted workers for many years. Relative to the rest of Canada, it has a lower cost of living — and it also arguably has one of the most vibrant downtowns for culture, nightlife, and restaurants.
Here are some of the top coworking spaces from Montreal, a city that continues to grow as a hub for digital nomads and remote workers from all over Canada and the world.
Nuage B is a provider of office space but provides differing standard packages starting at CAD 195/month where users can get space in an open office plan. The Lionel-Groulx and Place-Saint-Henri metro stations are nearby and easily accessible.
Montréal Cowork is in the Plateau-Mont-Royal neighborhood of Montreal. Daily passes start at $45/day CAD and there is an unlimited hotdesking plan for $275/month CAD. There are indoor bike storage areas, showers, conference rooms, and networking, and business development events.
This space, which has a location in the Saint-Henri district as well as in Sherbrooke, is a top pick with unique architecture and ample amenities. There is a limited amount of hotdesks at each location so you may want to check to see what is available. Both locations feature showers, common meeting rooms, tea a
Le Tableau Blanc calls itself the most creative coworking space in Montreal–and they've got the goods to back it up. A thriving community of freelancers, designers, and other creative innovators, Le Tableau Blanc is a perfect hub for brainstorming and collaborating with fellow members. Whether you're looking for dedicated workstations or closed offices, you are sure to find something that fits your needs and budget.
Notman House bills itself as a technology hub in the heart of Montreal. The flex membership at Notman House allows you to work freely and get WiFi, printer, relaxation space, meeting rooms, terraces, and videoconferencing space. Membership starts at $210/month plus tax.
Regus
Starting in the heart of downtown, you'll find Regus at 2001 Boulevard Robert Bourassa and IA Tower, both of which provide premium amenities within the vibrant pulse of the city. Venture to the historic district, Old Montreal, and discover another Regus location at 500 Place D'Armes, combining old-world charm with modern efficiency.
Looking for a prestigious address? Regus at 1250 Rene-Levesque offers an iconic location that will undoubtedly impress. For those seeking a balance between city buzz and serene elegance, the Regus location at 75 Queen Street in the World Trade Centre complex serves as the perfect compromise.
Lastly, for those nestled in the Mile End district, known for its artistic and creative energy, Regus at 5455 De Gaspe Avenue provides a conducive environment that stimulates innovation. With locations from Cathcart and McGill to De Gaspe Avenue, Regus has made coworking in Montreal an accessible and inspiring experience, whatever your preference may be.
WeWork
WeWork is a popular global brand in coworking, and it has several locations in Montreal. All of the locations tend to be clustered around Downtown Montreal, as is common for WeWork locations in other cities. The Place Ville Marie location is located in one of Montreal's most iconic buildings.
To use WeWork spaces by the day (as opposed to renting out office space by the month) you will need to download the WeWork On Demand app.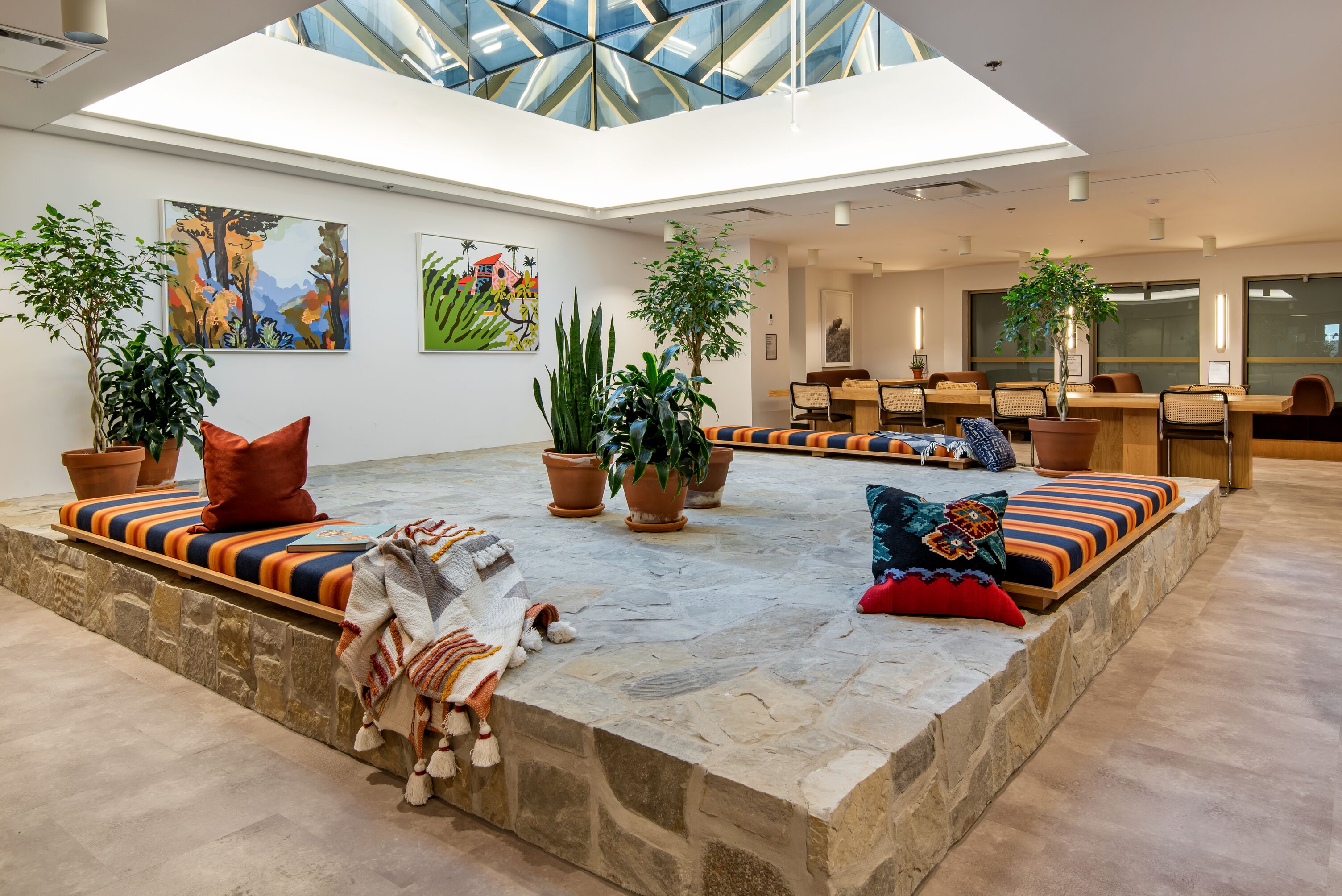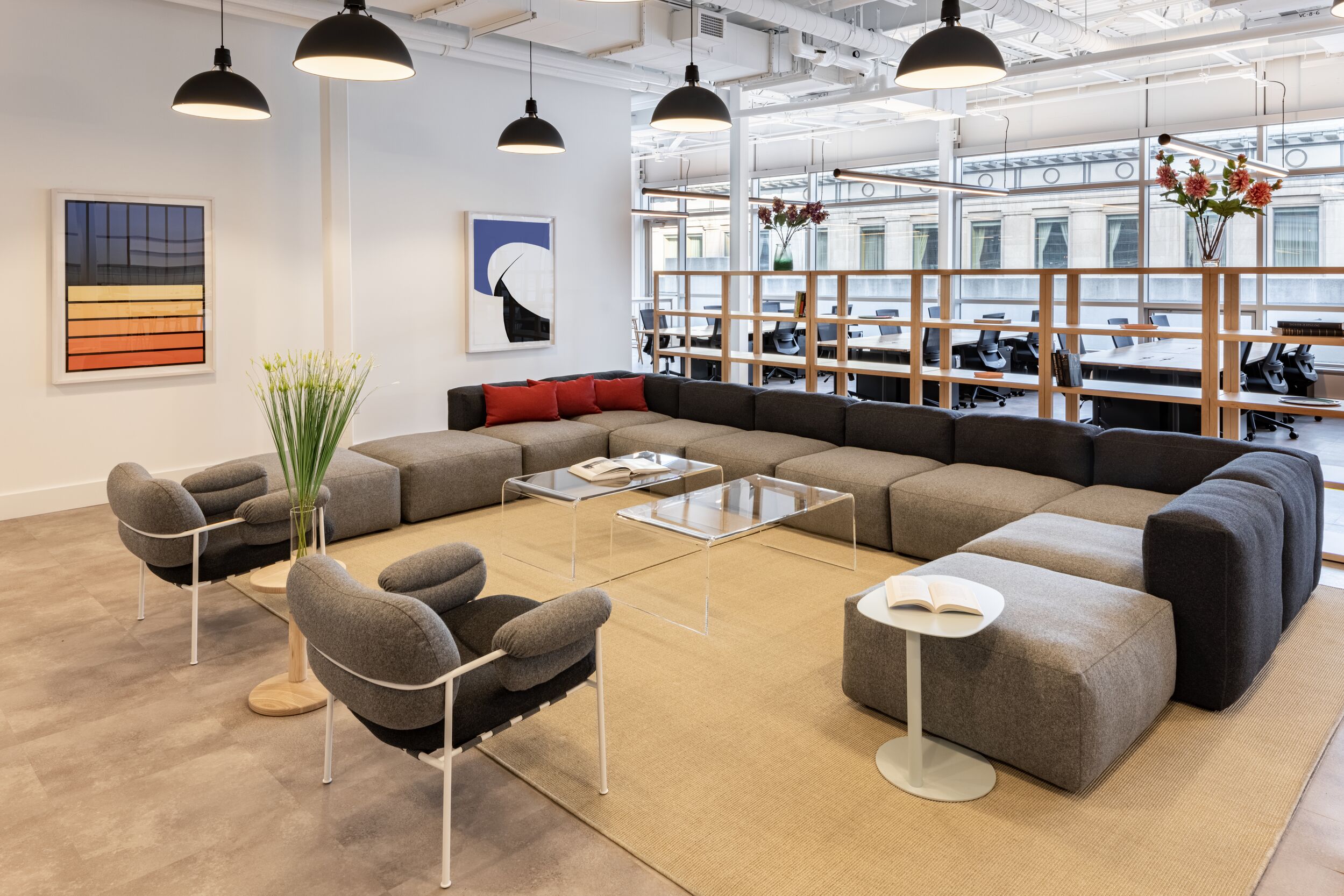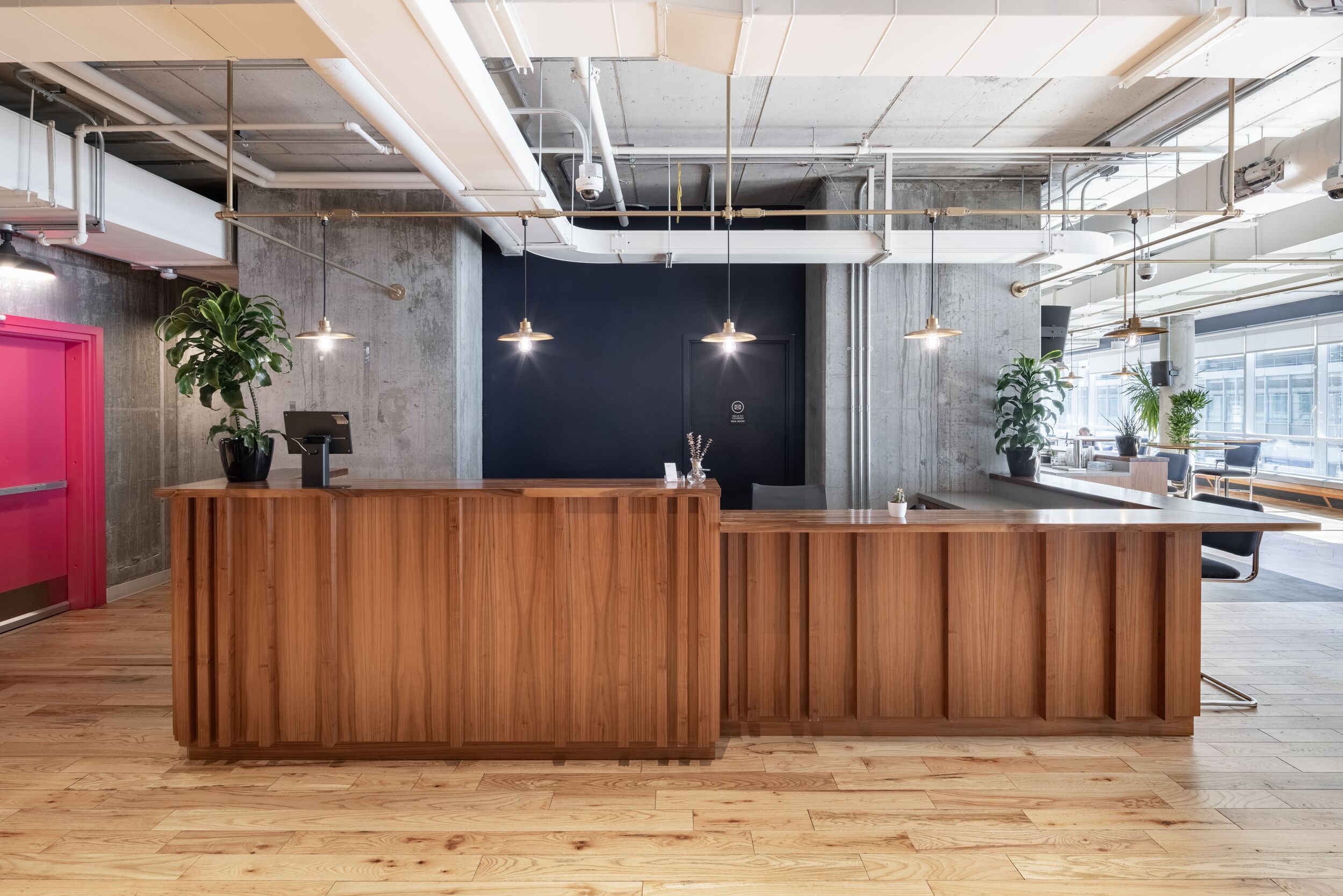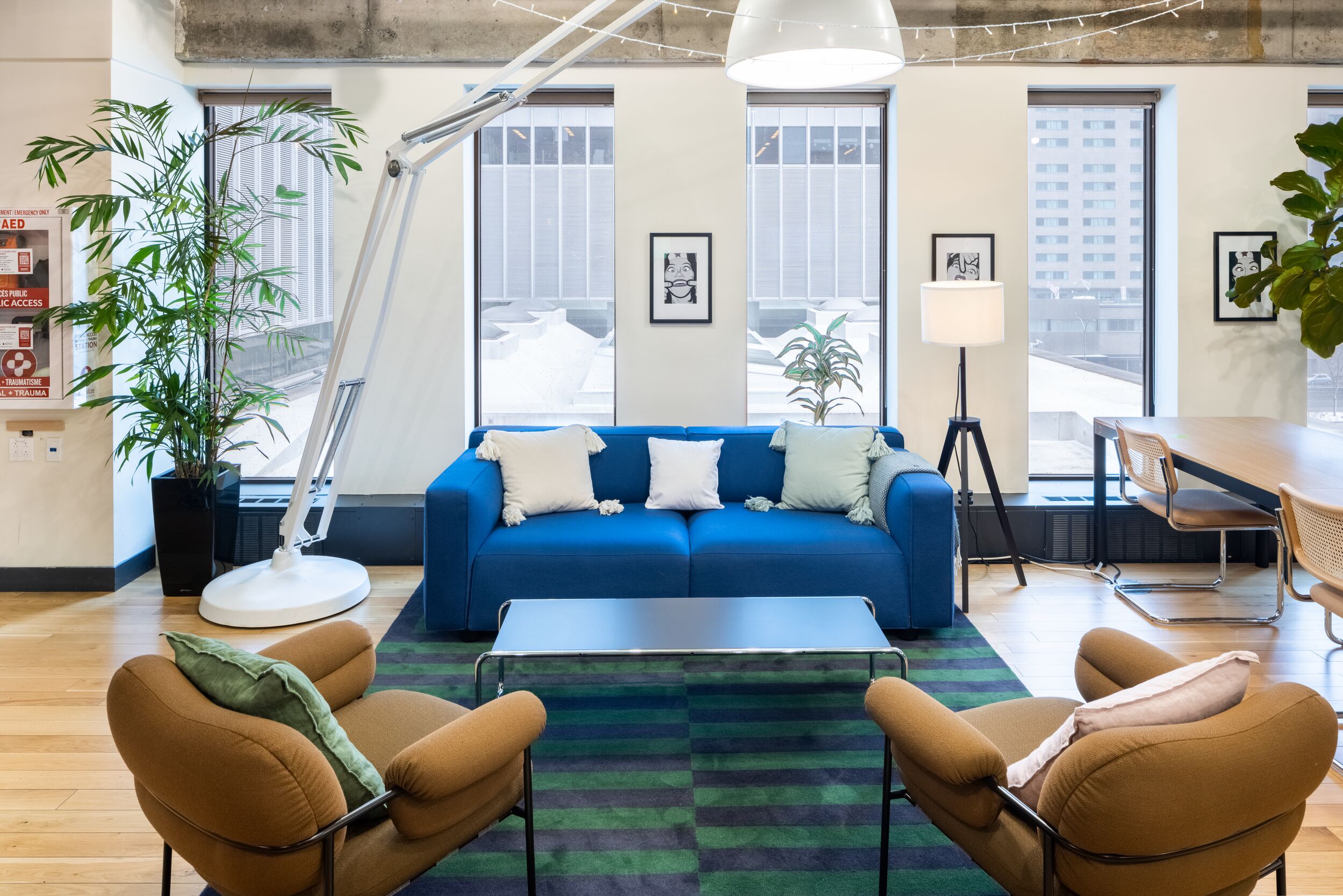 Some links may be monetized by affiliate links whereby Rockwell Media Inc. may receive monetary compensation if you purchase something after following one of the links.