Hotdesking, private offices, and more in America's capital
Government work, politics, and consulting have always been a big deal in Washington DC — and that means there are a lot of office buildings in the DC area in addition to the famous monuments. But DC isn't just about giant office buildings and Romanesque classic buildings — there is a thriving and growing scene of freelancers, remote workers, and professionals of all kinds working in every possible industry under the sun.
These professionals are often looking for coworking spaces— like you might be if you've made your way to this article!
While Washington has some notorious traffic problems, you can try and avoid a horrible commute by picking a coworking space to work for the day close to where you live (or wherever you are staying temporarily!)
Here are the top coworking spaces in the Washington DC region for coworking, hotdesking, private office rental, and more.
Industrious
Industrious, like some other coworking brands, actually has multiple locations across the DC area. Their spaces strike a balance between a formal, professional atmosphere and a collaborative, open space in the modern open-plan coworking style.
Here is a list of the main neighborhoods and areas where Industrious has coworking space locations:
DC
Maryland
Virginia
The Hive 2.0 (Anacostia)
If you're looking for a coworking space that's on the other side of the 11th St Bridge in Anacostia, The Hive is conveniently located in the Anacostia Arts Center. This coworking space is run by a non-profit and has several workspace options, including hotdesking and private offices. The Arts Center retail area itself features a cafe, art gallery, retail, theater, notary services, and more!
The Yard (Pennsylvania Avenue)
The Yard is in a new building in the Eastern Market section of Capitol Hill and provides private and shared workspaces with lounges and common areas available as well.
The Yard is part of a multi-city brand that also includes many spaces in New York and one in Philadelphia.
Memberships start with coworking memberships and range up to 10-person offices.
The Pitch
The Pitch at The Wharf is in one of the more convenient and picturesque locations in Washington — right by The Pier in southwest DC.  The Pitch has unlimited coffee, tea, and filtered water as well as a set of upscale amenities and options for meeting rooms and private offices.
WeWork
WeWork is a large global brand and membership-based coworking company, where a WeWork membership of any kind often allows you to book day passes in other locations around the world.
For WeWork members and those who are curious about possibly using a WeWork location in Washington DC, here are WeWork locations in the area: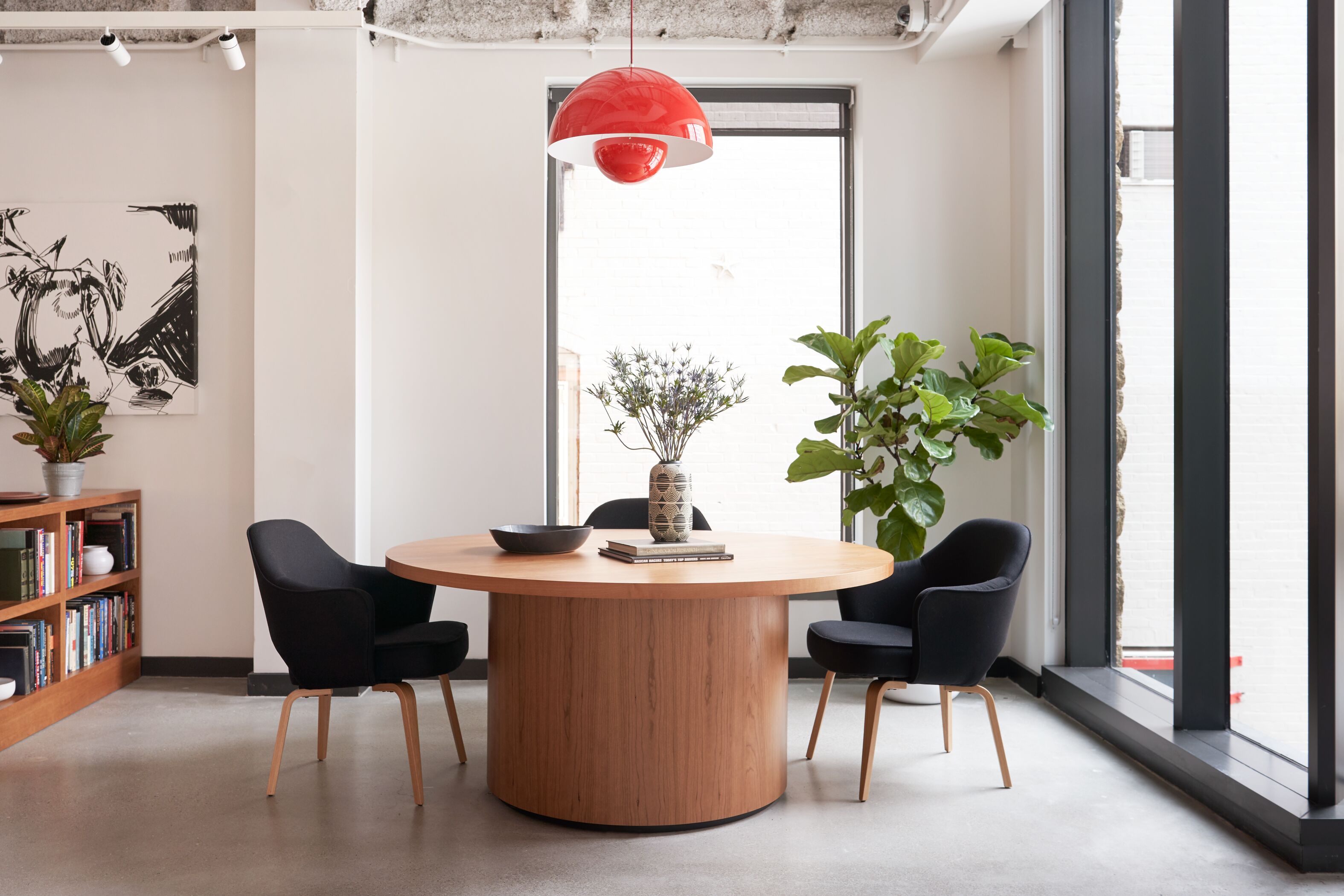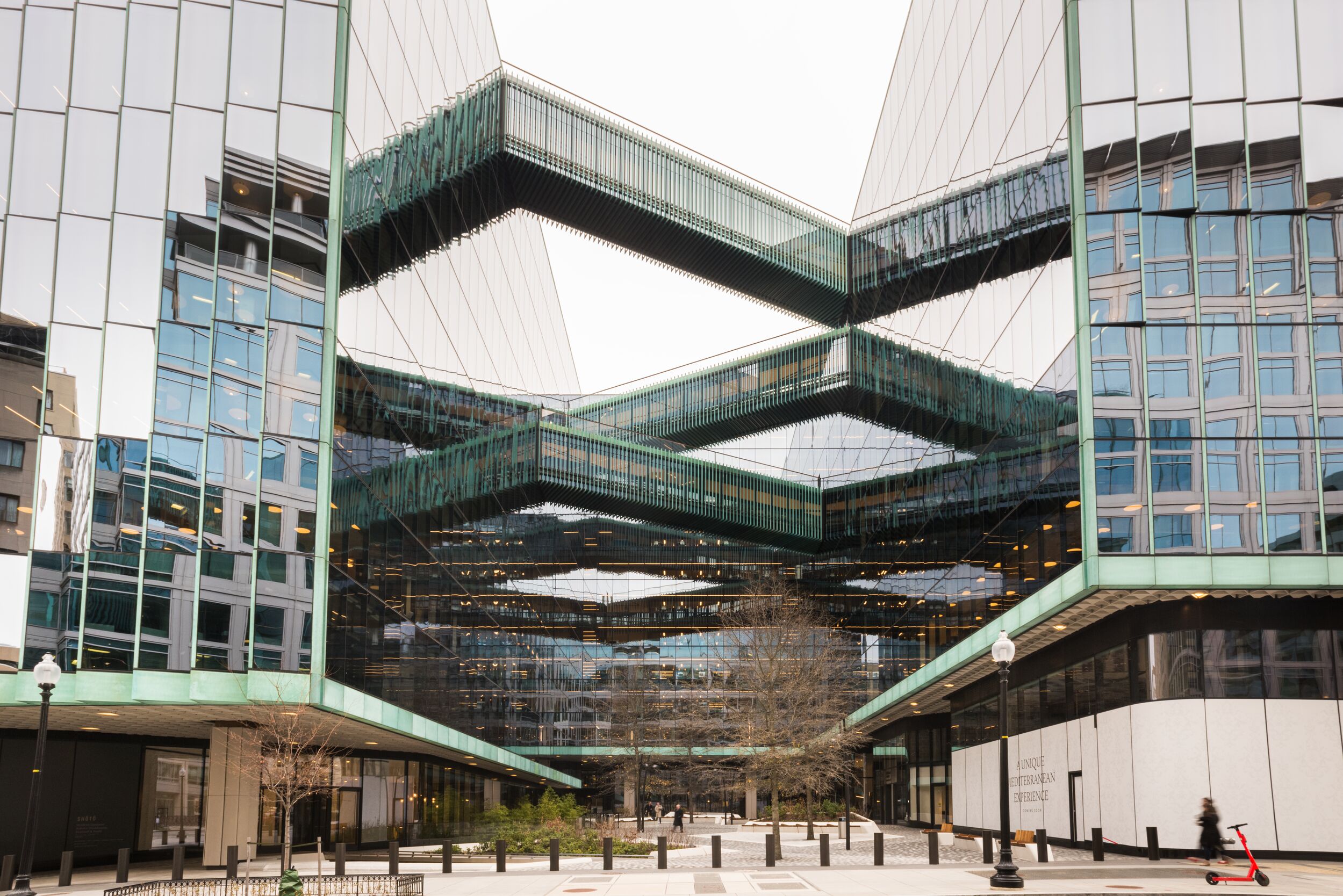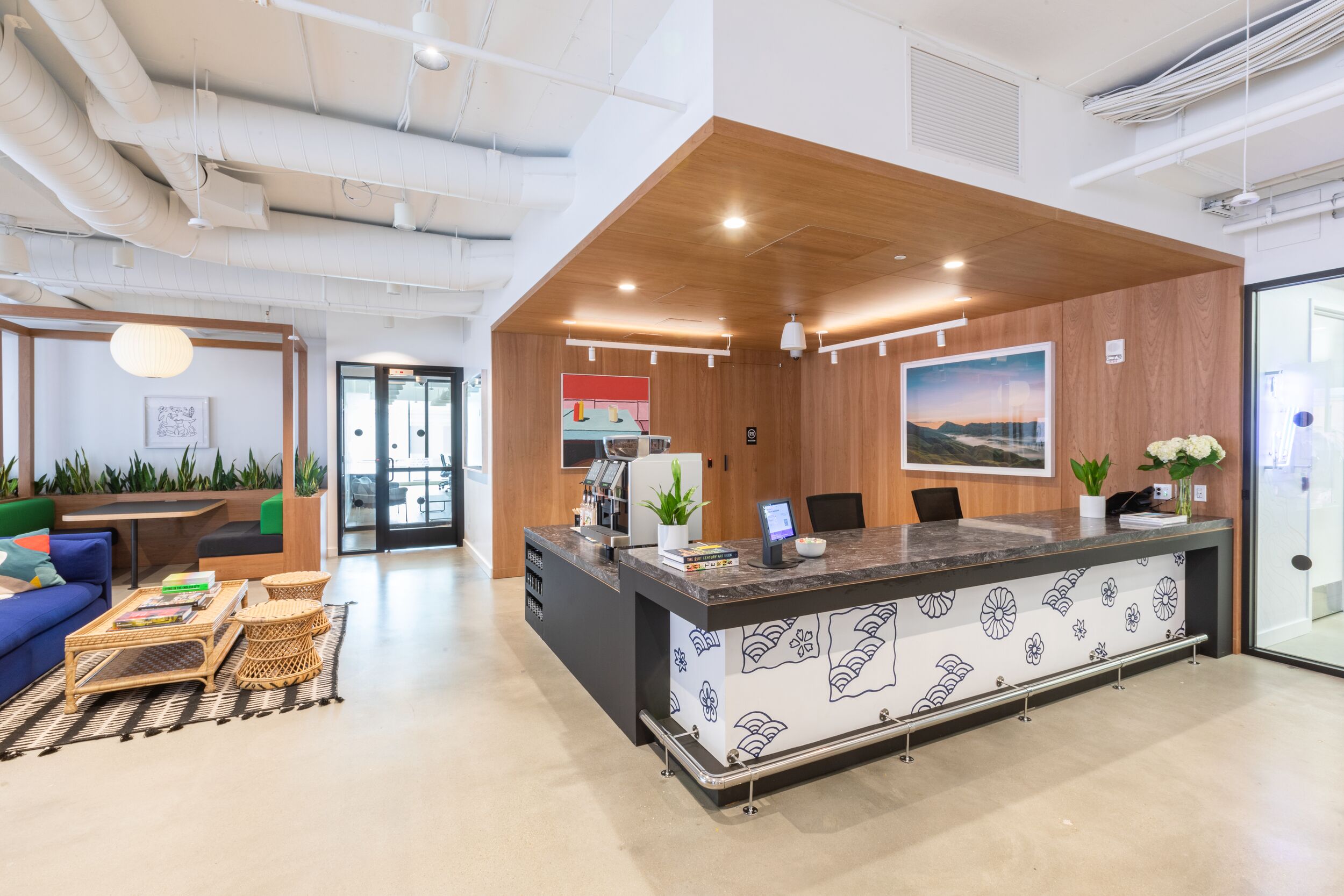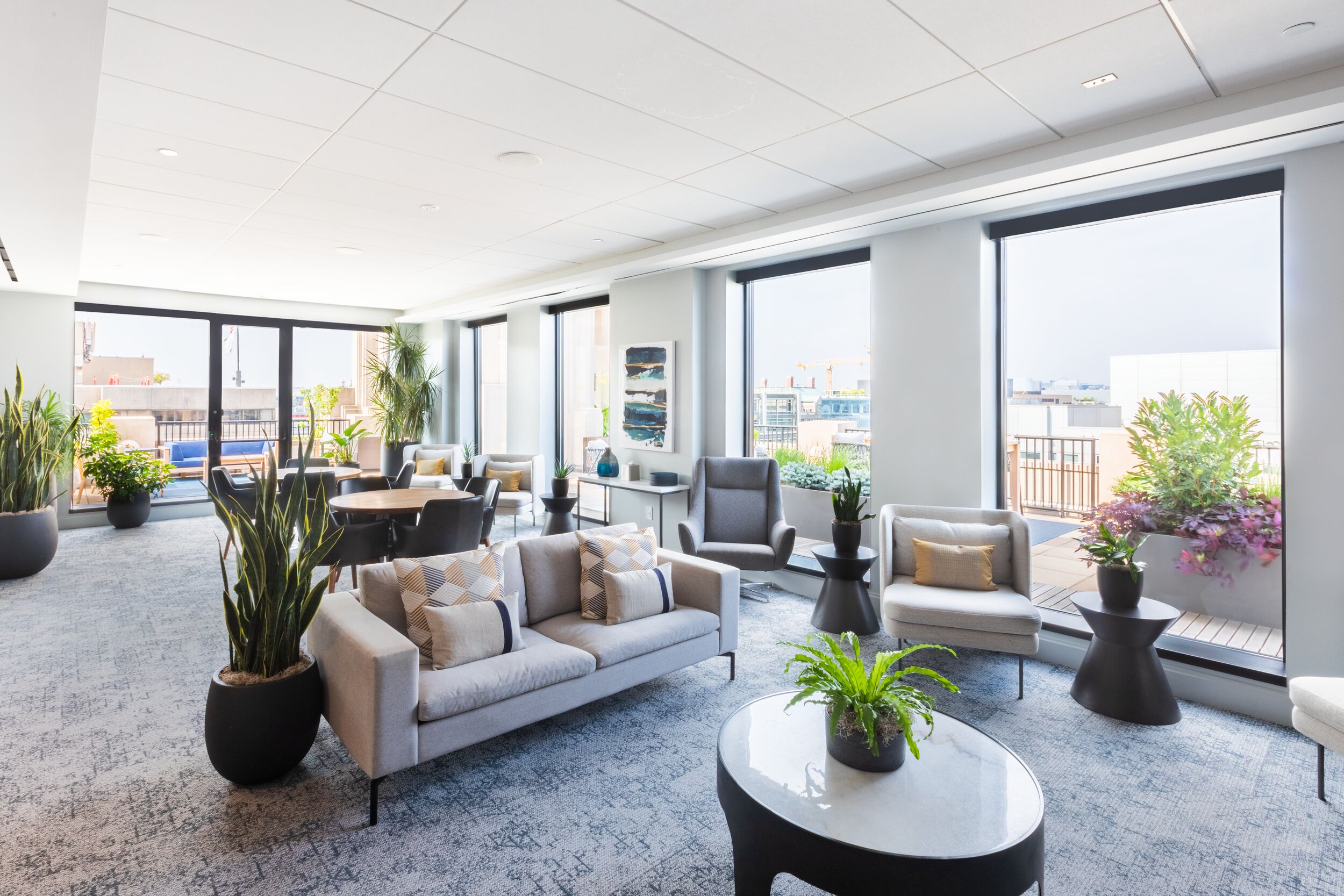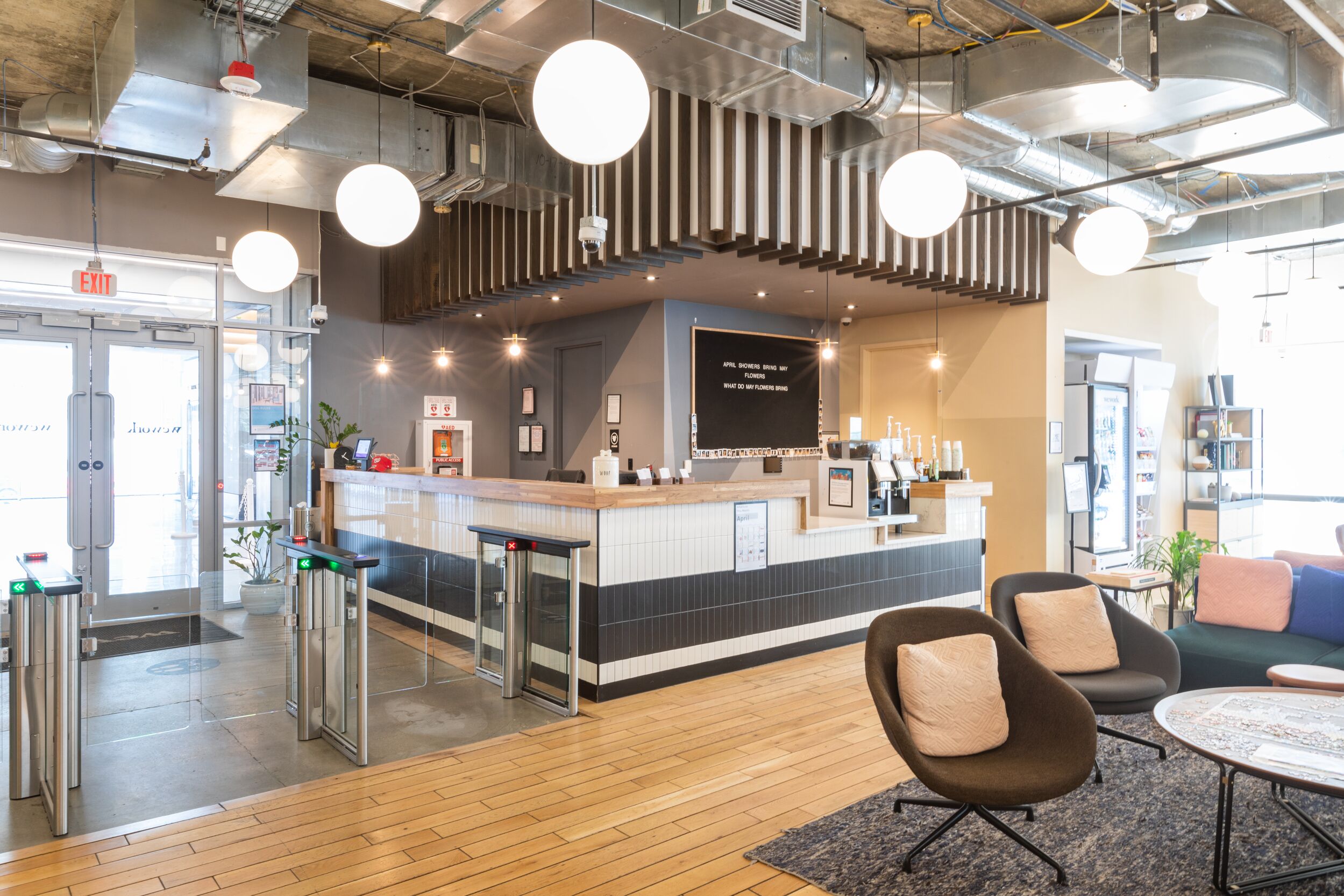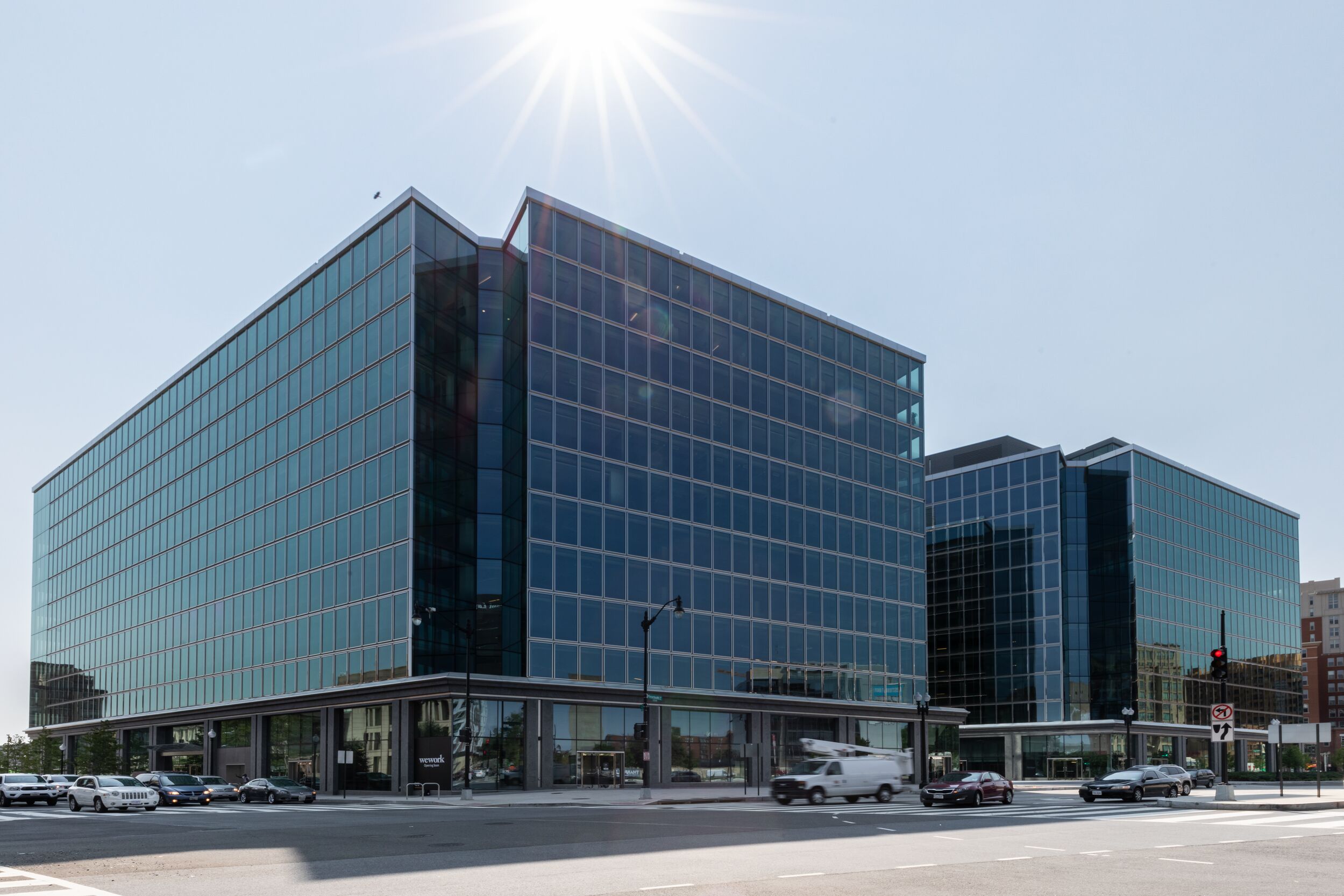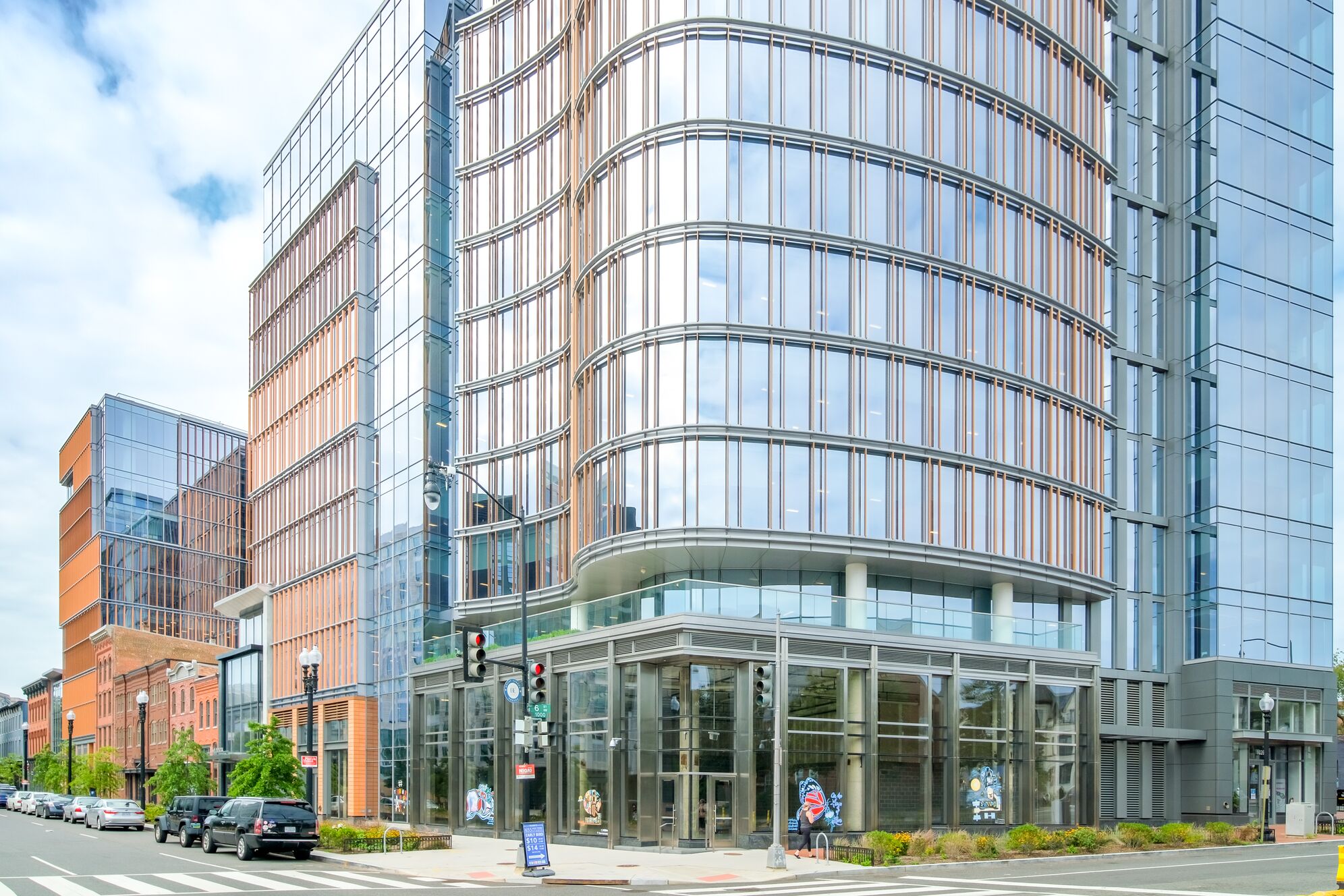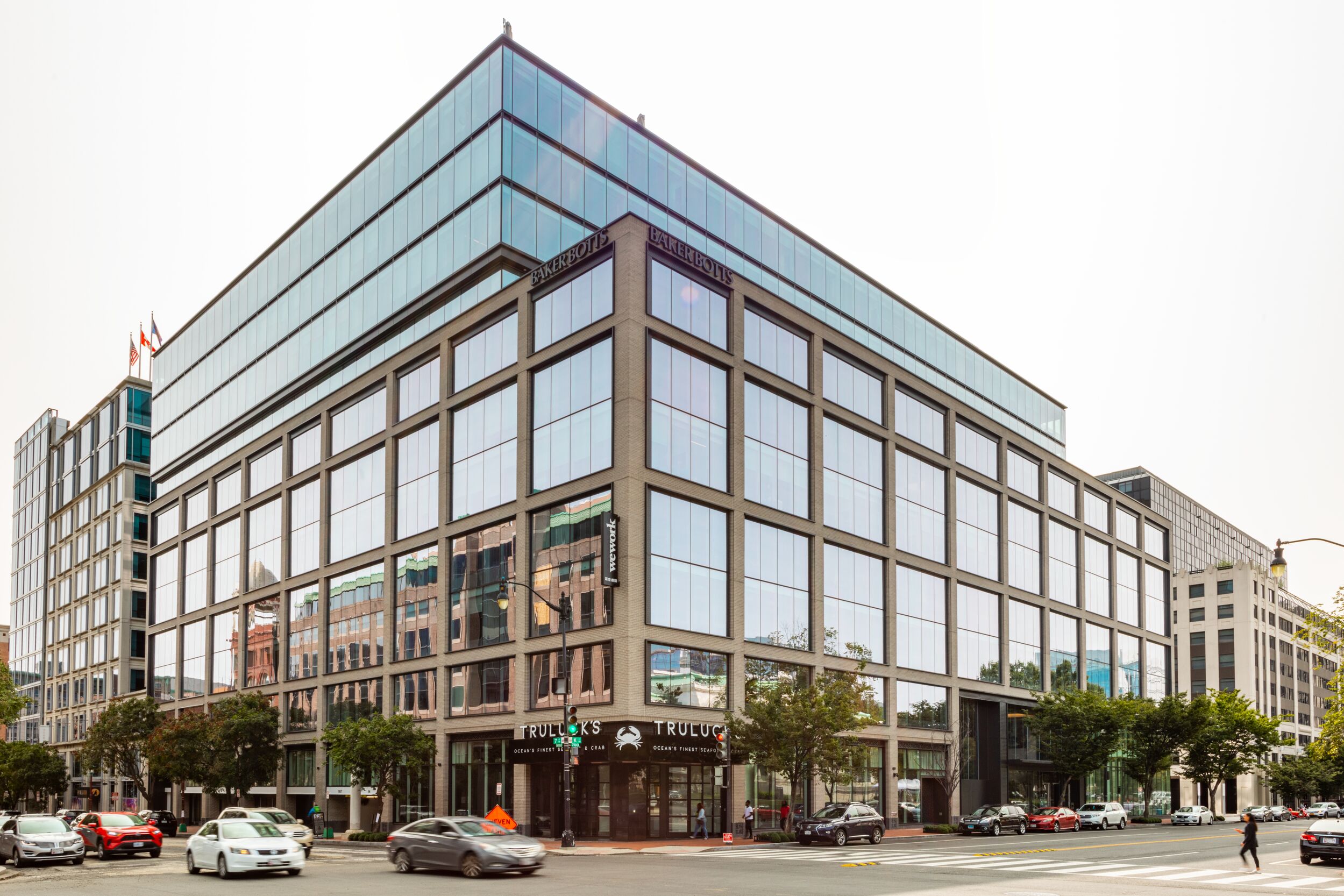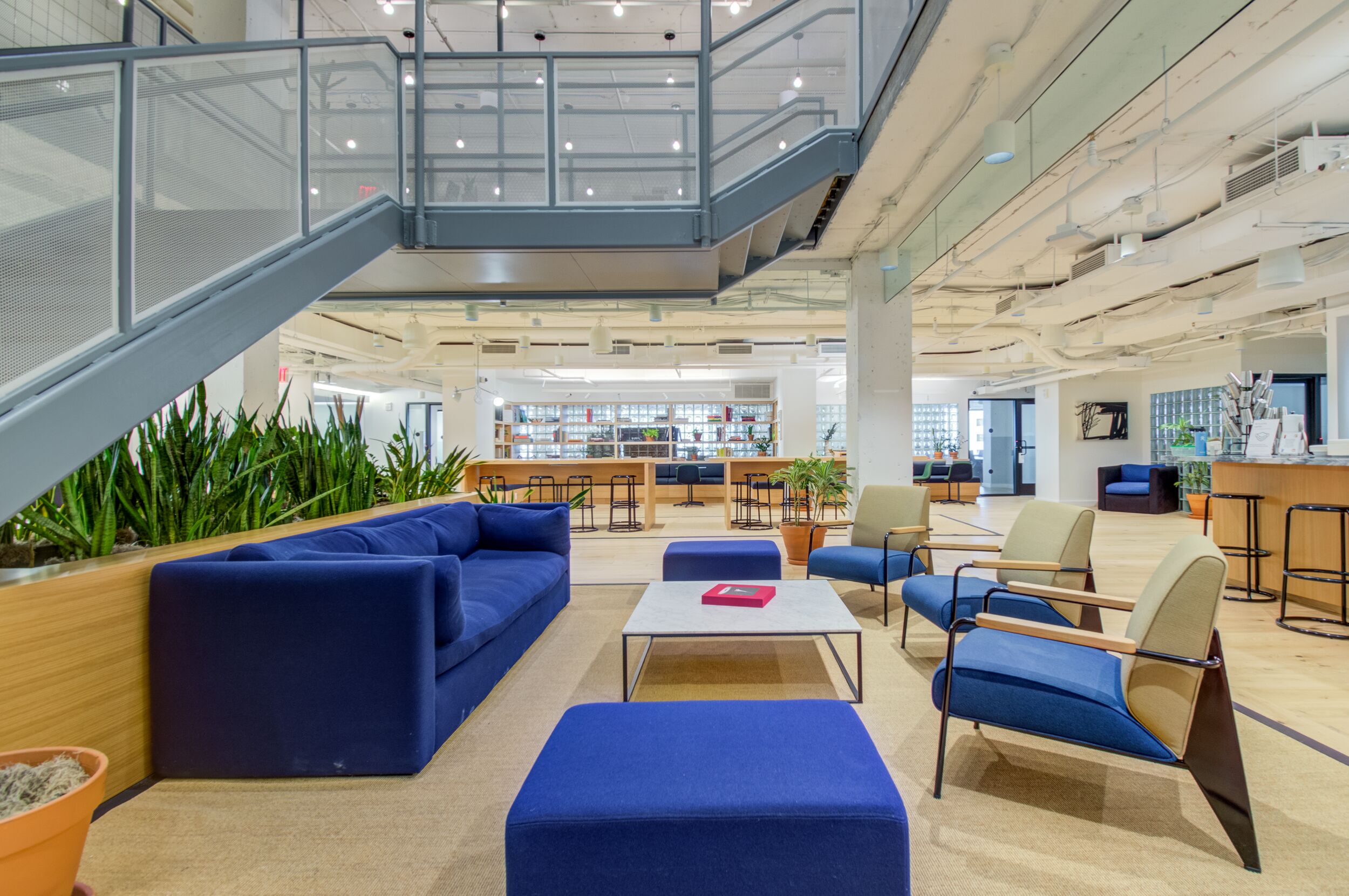 AdvantEdge
This coworking brand AdvantEdge, has locations Downtown and in Chevy Chase, MD — and tends to lean towards promoting its flexible private office availability rather than pure hotdesking/day-based coworking.
Office space rentals with AdvantEdge do give you access to other helpful amenities like a fitness center, rooftop terrace, mail services, kitchens, bike storage, and more.
AdvantEdge also has some light programming with breakfast on Fridays, networking events, and talks from leaders and speakers at various times.
Expansive (Dupont Circle)
Located just two blocks from Dupont Circle, Expansive is located in a 1940s-style building that used to be one of the premier high-rises in Washington, DC.
Expansive has an indoor lounge, two conference rooms, phone booths, bike storage, and more.
Carr Workplaces
Carr Workplaces has many locations and focuses on a fairly traditional office setup, with an emphasis on private offices with modern IT services (although coworking is also available). One perk is a nationwide network of meeting rooms through the Workready+ membership included with memberships to Carr.
Here are some of Carr's main Washington, DC locations:
Mindspace (K Street)
Located on K Street, not far from the restaurants and evening life of 14th Street, Mindspace offers probably one of the best interior designs in the Washington DC coworking world — a very pleasantly furnished mix of contemporary and traditional American architecture and aesthetics.
Mindspace offers everything from the Day Pass, to private solutions and larger offices for companies looking to find some workspace.